Jan 30, 2020 | Native Hope
While January is coming to a close, we cannot forget that each day Indigenous women and children are disappearing at alarming rates. Prevention is key and the best prevention is awareness. If you see something that doesn't seem right, it most likely isn't!
"See something; say something." J. Dakotah recently visited us here in South Dakota. While here, she spoke with several audiences making them more aware by sharing her story. Last October, Jaclyn Wilson and Debjani Das contacted Native Hope to see if we would be interested in speaking on a podcast regarding human trafficking and MMIW. They had read J. Dakotah's blog on our website and became interested in her story and in Native Hope.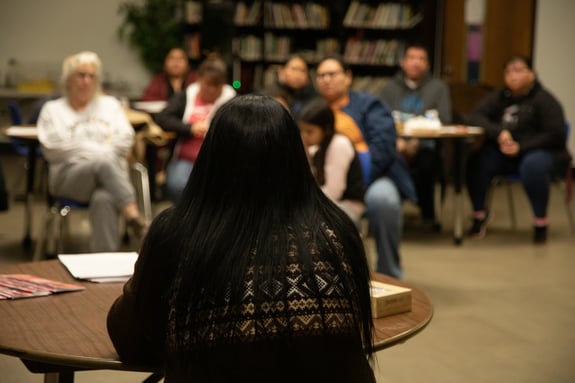 In short, J. Dakotah and Native Hope, in two separate sittings, joined Jaclyn and Deb for a conversation. J. shared her story of survival and Native Hope team members Trista Gonzales-Medicine Crow and Trisha Burke offered thoughts on the realities of why Native women are susceptible to trafficking and what Native Hope and many other organizations are trying to do to end it.
The "Live to Tell" podcast launched on January, 29, 2020, featuring J. Dakotah's testimony of her experience as its first episode. If you would like to listen, catch the podcast here.
More on the podcast and its founders
"Live to Tell" endeavors to create a strong network for trauma survivors to share their stories in whatever means feels safest for them. "We're telling survivor stories of all kinds. Some people have written in their stories anonymously while others have connected with us requesting to record an interview," explains the podcast founders. "What our listeners all have in common is their desire to release what once held them down and move forward living positive, healthy lives. We believe in the endurance of the human spirit and while trauma can be isolating, storytelling serves as a therapeutic release."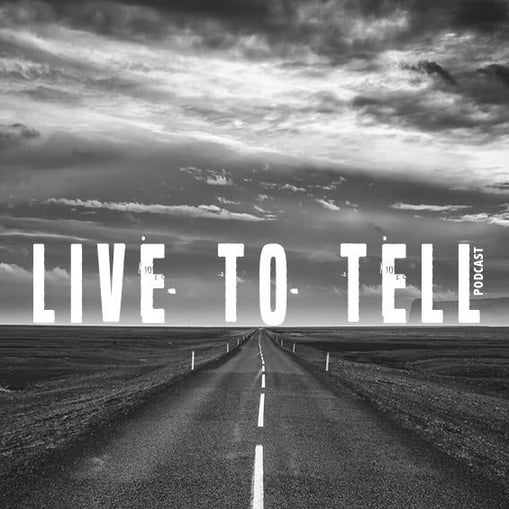 Two lifelong friends, Jaclyn Wilson and Debjani Das, host the podcast. Jaclyn launched a career in book publishing after graduating from Quinnipiac University. "I have [Jaclyn] worked with a wide of range of authors, from Piper Kerman, author of Orange Is the New Black to pop culture icon, Bear Grylls. She specializes in book marketing, cover design, advertising, copywriting, and product development." Jaclyn adds, "Currently, I work as a Marketing Manager at Wesleyan University Press and am grateful every day for the opportunity work with Indigenous literary giants such as Joy Harjo and Gerald Vizenor and debut poets like Abigail Chabitnoy. In fact, if you are poetry fans let me know and I will send you some books!" 
Debjani studied Anthropology at Central Connecticut State University. Throughout her career in archaeology, Debjani worked alongside leading experts in the field on internationally documented excavations, focusing on the African Diaspora of the Colonies. Later, she was inspired to research third-gender communities throughout India and Pakistan. "After receiving my Master's in Journalism and Media Studies from Quinnipiac University, I now work in the world of content development and am partnering with my dearest friend to bring to light topics that are often kept in the margins," explains Debjani.
The power of podcasting
The pair fell in love with the podcast medium, Connie Walker's "Missing and Murdered and Finding Cleo" in particular. "We decided to take our passion for storytelling and social justice and create a multimedia company where we can fully utilize our unique blend of passions and talents," the pair note.  
Their inaugural episode with J. Dakotah is a result of their investigation of the intersection of human trafficking and the genocide of North American missing and murdered Indigenous women and girls. 
Please tune in to the Live to Tell Podcast. This season will feature 10-12 guests. The podcast founders also visited with Trisha Burke and Trista Gonzales-Medicine Crow about Native Hope and its mission in a bonus episode. In the 50 min. episode the pair answer questions about their personal journeys, Native Hope's initiatives around human trafficking, MMIW, and storytelling, along with the organization's plans and goals for 2020.
A large portion of the podcast centers around the value of storytelling and the importance of providing a platform for Native voices to be heard. Too often, many Native people exercise silence which does not allow for the healing of trauma. Allowing personal stories of strife, triumph, and preservation to find voice is a common link between these two organizations: Live to Tell and Native Hope. Find out more by listening to the Native Hope Live to Tell bonus episode here.
We're on a mission to spread healing by telling the beautiful and the tough stories that come from the Native American experience. Help us spread healing today and inspire hope. #StorytellingHeals