Aug 6, 2019 | Native Hope
Early this spring, a group of Native parents in a remote community on the Crow Creek Sioux Tribe Reservation began to dream about a baseball field for their community. They knew they needed healthy activities to offer their children. They knew they needed better spaces to gather as a community. They knew that baseball was a common passion for their kids.
What they didn't know was how they would make this dream a reality, how they could build a baseball diamond on a rough patch of dirt near their homes.
They reached out for help. Now, five months later, this field of dreams is about to come true.
Here's how a group of parents, kids, supporters and organizations are coming together to build a field.
The Diamond in the Rough Takes Shape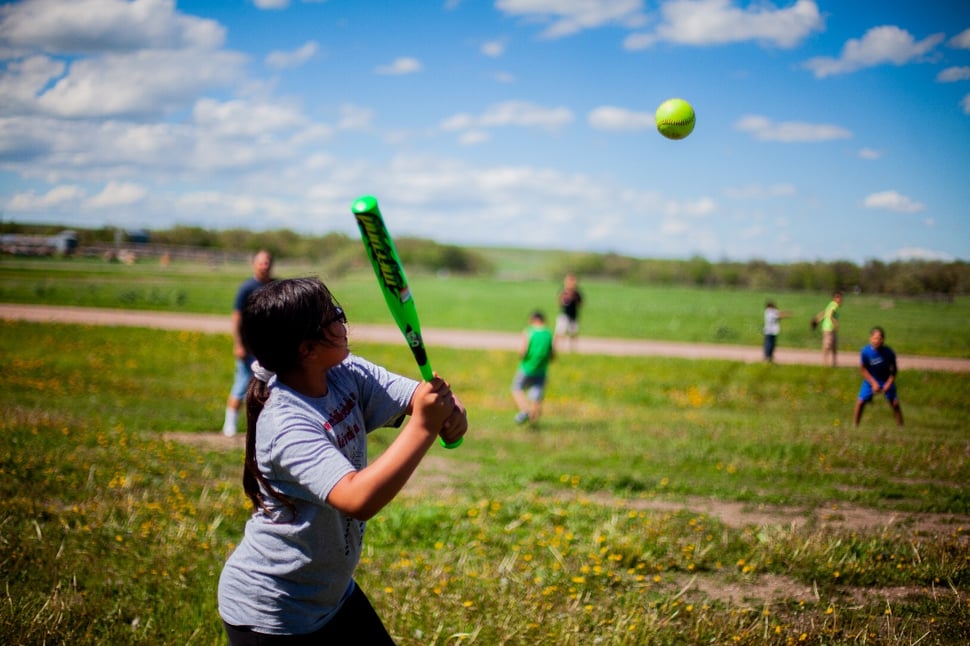 Months ago, Tamra Merritt, and parent and member of the Crow Creek Sioux Tribe approached Trisha Burke,the Editorial Director at Native Hope, and asked if Native Hope would help make this baseball field a reality. It was a natural fit for us at Native Hope because our staff and our programs work to bring hope, healing, and opportunity to Native youth, especially Native youth on the reservations in South Dakota. We said yes enthusiastically!
The needs were clear: a backstop, tons of high-quality dirt to make the ground safe for running and sliding, bleachers, bases, field lining kits, and gloves, bats, and balls for the kids.
On top of the materials needed to create the field, the parents also needed volunteers to help with labor and construction and construction equipment, for example, a Bobcat to move dirt around.
The community in Chamberlain, South Dakota and on the Crow Creek Sioux Tribe Reservation quickly joined forces to bring the financial, material, and volunteer support together.
We Are Grateful for Our Community Partners in This Effort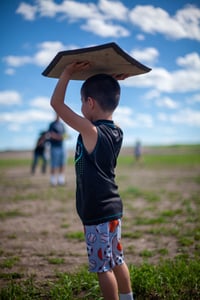 Now, Native Hope, the City of Chamberlain, Crow Creek Housing Authority, and St. Joseph's Indian School are all investing time and resources to build this field.
The City of Chamberlain is donating a used backstop from an unused park facility, the Crow Creek Housing Authority is donating the use of a Bobcat and skilled workers to direct the construction, and the St. Joseph's Indian School community is offering volunteer labor. Tamra Merritt and other parents will also be a part of our volunteer labor force.
We've also had generous donations and financial support pouring in from individuals, outside organizations, and tribal communities across the country. Last week, we broke through our goal, raising more than $15,000 for the baseball field!
We can't wait to get started with building and construction. With the support and generosity of our many donors, we are so close to giving Native youth a place to play and grow strong!
Community Is a Powerful Thing
From start to finish, this effort to build a baseball field has been about working together as a community.
Natives and non-Natives, parents and volunteers, outside donors and local support, it takes all of us to change the lives of Native youth, one community and one project at a time. Today, we are celebrating because together we built a field. Tomorrow, we want more access and opportunity for Native youth to the playing fields of education, employment, health, cultural acceptance, and healthy families.
It's extraordinary what we can do when we rally together to change the lives of Native youth.
We are so grateful to the many people who have supported this campaign! Thank you for being a part of the Native Hope family.