Jul 10, 2019 | Native Hope
Summertime comes with familiar sights, sounds, and smells.
The feeling of the sun baking your skin. The fireworks on the Fourth of July. The thwack of bat on ball when you head to the local baseball game. The smell of sunscreen and bug spray on long, hot nights. Cookouts, swimming, star gazing—there are so many memories and traditions that take place during the precious months of summer.
For families with children, summertime is all about finding ways to keep kids occupied and thriving outside of the structure of school. For many families, this looks like time at the park, sports camps, pool time, and road trip vacations.
For families living in remote communities with few resources, summertime can be much more challenging.
Native American Culture and Community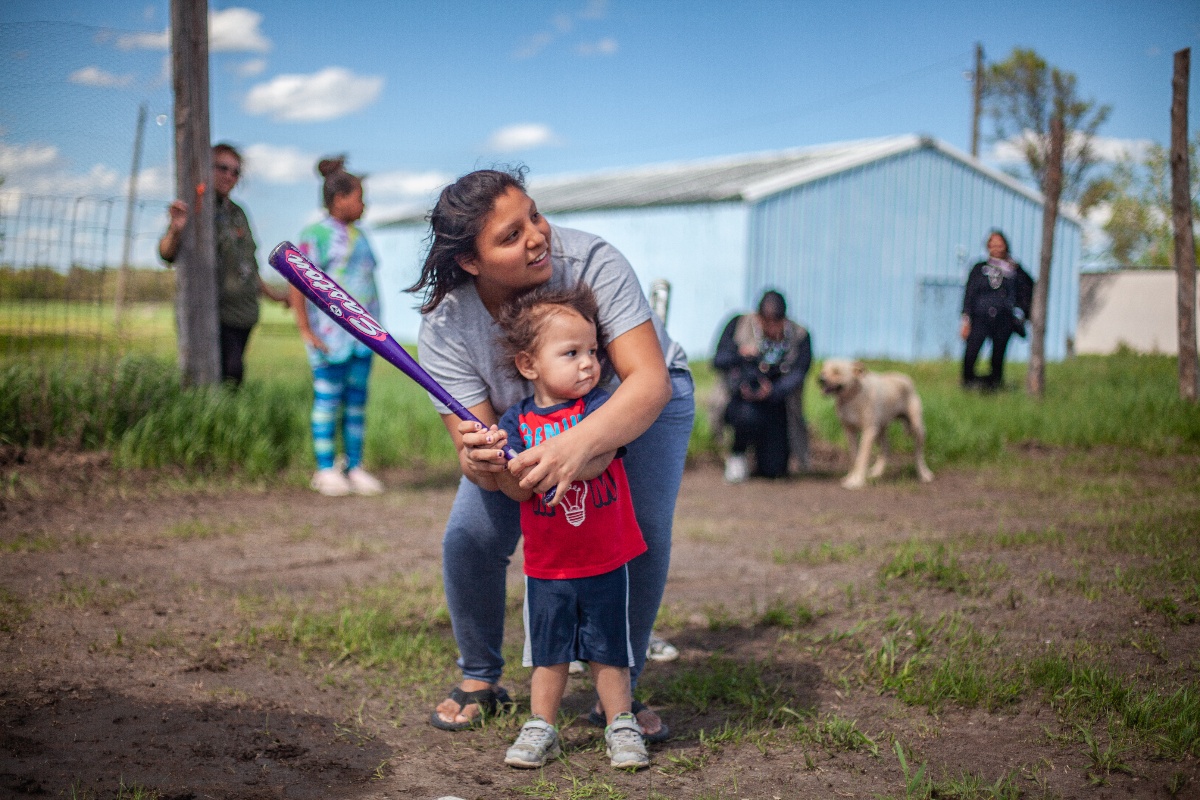 The challenge lies in the barriers most of us do not see. Yes, in many ways, the Native tribes living on struggling reservations across the country pass the summer months together enjoying long evenings, outdoor adventures, and community gatherings.
But the sheer lack of spaces and resources in remote parts of many of the country's reservations make it difficult for children and families to find healthy activities and safe places to gather. Imagine a community without a neighborhood park, a local swimming pool, or an elementary school with sports facilities open to all in the summer time. Many communities even lack a center or hall for events or meetings.
Most families on the reservation live in smaller homes without much room indoors for children to play and hang out. The summer months give Native youth the time and space in the great outdoors, but the lack of opportunities leaves them without constructive ways to spend their time.
It's important to offer Native kids positive ways to spend the summer months, because - as is true in many communities - the alternatives are bad crowds, recklessness, and potentially the use of drugs and alcohol.
Fortunately, many Native youth and adults love to play sports of all kinds—these activities motivate them and keep them engaged. In South Dakota, the Hunkpati Dakota children and parents of the Crow Creek district, within the Crow Creek Sioux Reservation, have discovered the gift of community building through the game of baseball.
Indigenous cultures are deeply relational and live with a strong sense of interdependence with their family, tribe, and community. They spend a lot of time together and want to see their whole connected family succeed. So like many Americans, a baseball field is a logical place to do just that!
There Are Simple Ways to Change the Future for Native American Life
This summer, we want to break down barriers and bring hope in simple ways.
No single person or organization can solve the poverty, lack of opportunity, and other issues that impact the next generation of Native Americans living on reservations.
However, we CAN provide Native youth and Native families with a new place to gather as a community, a new place where kids can learn skills and values, and a new place to play the great sport of baseball.
This summer, join us in building a baseball field for a community on the Crow Creek Sioux Tribe Reservation in South Dakota!
It's Time to Invest in the Next Generation of Native Youth
There are values that we all hold dear. Love of summer time, community, family, education, and opportunity. Sports also offer us all a beautiful common ground.
Will you help us build a baseball field for a group of Native children living in a remote community on a reservation in South Dakota?
Baseball is the most diverse sport out there, a sport that reminds of our similarities rather than our differences. Hispanic, African, Asian, Native American, Caucasian, baseball brings all of us together and gives us something to celebrate.
A baseball diamond is a simple thing. It doesn't cost too much (we only need $14,775 to make this dream come true), it's easy to construct, it seems to serve just one purpose. In reality, the presence of a real, safe baseball field can be the start of a new life for children and for a community.
A simple baseball field becomes a place to gather, a place to cheer each other on, a place to learn teamwork and respect, a place to have fun with peers in a healthy way.
This July, consider investing in the next generation of Native youth. Your gift of a few dollars can help make this dream of a baseball diamond come true!