Mar 15, 2022 | Native Hope
Thanks to our generous supporters, February was filled with giving hope and sharing love. Native Hope assisted with community events and worked with local organizations to help those in need.
Thanks to you, Native Hope serves Indian Country's most urgent needs. Native Hope continues to assist individuals affected by COVID-19. Our food, hygiene, and cleaning packs offer relief while individuals and families recover at home.
Thanks to your donations, we are also able to assist with the following:
We assisted the South Dakota communities of Wanblee, Mission and LaCreek with much-needed clothing, especially winter clothing, hygiene, baby, and other requested items.
Native Hope provided pizza for the "Love Shouldn't Hurt" event sponsored by Great Plains Tribal Chairman's Health Board at Fort Thompson, S.D.
With the rise in gas prices, many individuals have stopped at the office requesting gas vouchers for out-of-town doctor appointments.
Due to unforeseen circumstances with increases in households, families have been requesting food.
Baby bundles continue to be highly requested. Thanks to Usborne books and Hindi's Libraries, we add children's books to our bundles.
South Dakota Department of Social Services provides cultural items for Native American children and families to whom they offer services. We received a request from them to provide cultural books for the kids.
Thanks to SheThinx, we provided period panties to some teen girls through Lewis and Clark Behavioral Health Services. We often hear about staff members who work with Native American girls who have to purchase feminine hygiene products using their personal money because the funds are not available to buy these items.
And we continue to work with organizations to assist their Native American clients with other needs such as beds, furniture, utilities, and other miscellaneous items.
Providing Funds to Solve Missing and Murdered Indigenous Persons Cases
Native Hope extended our long-standing commitment to Missing and Murdered Indigenous Persons (MMIP) through a three-year grant of $85,000 per year to the Attorney General's Office to fund the Office of Liaison for Missing and Murdered Indigenous Persons. The decision to fund the grant was a logical next step in our commitment to the issue that has been a pillar of our work for seven years now.
When we learned in the news about difficulties in funding the office, we wanted to break down any barrier that existed. Breaking down barriers for Native America is central to the Native Hope mission.
We want to impact this critical issue in our state. Native Americans only make up 10% of the population in South Dakota. However, we account for 63% of the women currently missing in our state.
Native Hope works to advocate for awareness of missing and murdered indigenous women, find solutions in a unified effort, and give hope for a promising tomorrow.

A New Youth Center for the Crow Creek Indian Reservation
"One finger cannot lift a pebble." – Hopi
When we see positive things happening in Indian Country, we reach out to give our support. In February, we met with the team at Diamond Willow Ministries to hear about their new building for the Crow Creek Sioux Tribe youth. We believe no one accomplishes anything significant alone, and the more we can partner with like-minded organizations, the better we can serve Indian Country.
The Tokata Youth Center's purpose "is to assist the youth of the Crow Creek Sioux Tribe in overcoming daily obstacles, so they can become the next generation of men and women who lead our community towards a better and brighter future."
So we decided to give $5,000 towards building a new youth center to allow the space needed to expand their support to the youth in the community.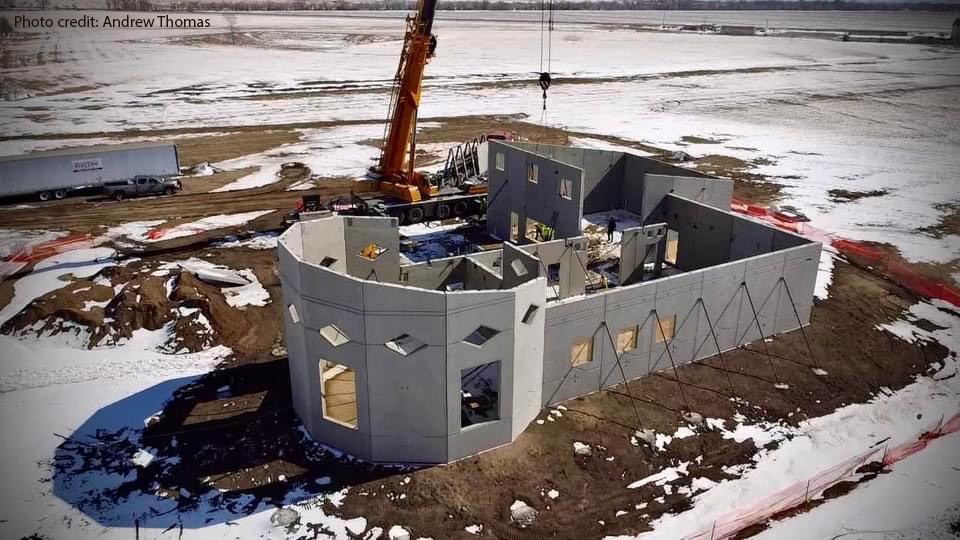 Language Preservation Discussion with Native Hope Fellow Beverly Running Bear
We ended the month by meeting with our Native Hope Fellow about her fellowship and assisting as allies to help meet her objectives. Beverly is developing an elder-inspired way to preserve the Lakota language. By creating a video history of Lakota fluent speakers, so the next generation will have a language preservation asset. Learn more about Beverly, her fellowship and how your support is preserving the Lakota language.
Philámaya for your ongoing support.
Each day presents new challenges, but because of YOU, we can help and inspire hope.