Native Hope is a non-profit organization based in South Dakota, a state that is home to nine Native American reservations with some of the highest poverty rates in the nation. It is our mission and our hope to empower a young generation of Native Americans by funding programs that provide education, protect at-risk youth, and honor cultural heritage. We also believe in the power of unity and collaboration. We cannot accomplish our goals without people like you joining with us to bring about lasting change.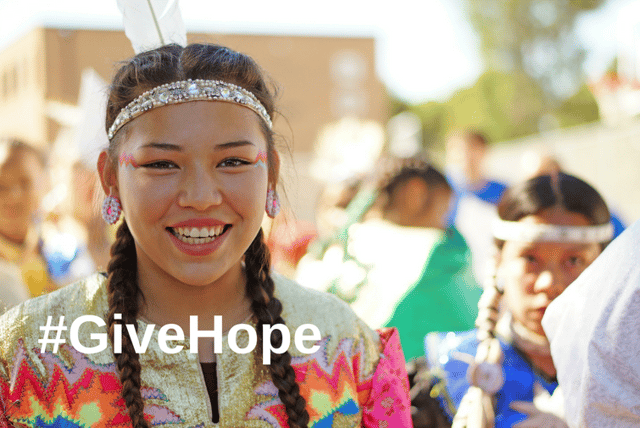 We're part of funding educational programs that help Native American students successfully graduate from high school and begin planning for a career. These Native American youth are leaders and mentors for the next generation. They know their culture and embrace it as part of who they are. This includes a focus on Native language, tradition, art, ceremonies, and the value of family. For Native Americans, these things aren't just parts of their lives; they form their identity. Our goal is not just to see Native American culture preserved, but honored, embraced, and thriving.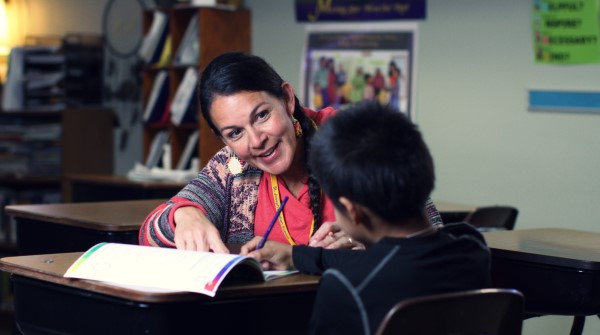 We are also tackling some extremely urgent issues plaguing Native American youth living on reservations today. These include teen suicide, domestic abuse, rape, and sex trafficking. The truth can be unsettling, but it needs to be told. Most importantly, real people desperately need help. We are funding vital programs that include counseling, housing, and a way out for the survivors of these severe circumstances.
No gift is too small
Think about this: A gift of $10, $50, or $100 adds up, and your ongoing contribution allows our education and culture programs to open the door to a bright and promising future of hope and opportunity. Your gift will not only impact just one person or one generation, but will make a difference in the generations to come.
We promise that a full 100% of public donations we receive from people like you goes directly to vital programs that prevent sex trafficking, support victims of abuse, and provide education, counseling, and housing for Native American youth.
That's right—every penny. If you give $100, then a full $100 goes toward vital programs that are making an impact. We are able to do this because of the generous support of a founding partner who has committed to underwrite the overhead expenses of the organization—everything from salaries to computers to office supplies.
100% model
We believe in the power of the 100% model—to give people the confidence that their donation will have a direct benefit on the lives of Native American youth. We create relationships and work with partners who have the same vision we do, and we collaborate with organizations that are already making a significant difference. Our goal is to fund those who are positively influencing the lives of Native American youth.
We embrace partnership. You can join the movement by learning how to start your own Facebook fundraiser and rally friends and family together to equip Native youth with the tools, resources, and education they need to thrive!
Please consider joining us as we embark on impacting the lives of Native American youth not only in this generation, but also in generations to come.