Mar 29, 2019 | Native Hope
Most Native youth don't get the support they need from families or others, and some families don't encourage their kids. The Pygmalion effect helps explain this: people tend to perform at the level that others expect of them. Some families don't expect their children to finish or go to school nor do they support them in extra-curricular activities. Therefore, their kids don't finish.
Today, we want to tell you a little bit about a group of young Native Americans and the Leaders' Society that supports them to dream big and to accomplish their goals.
What is the Native Hope Leaders' Society?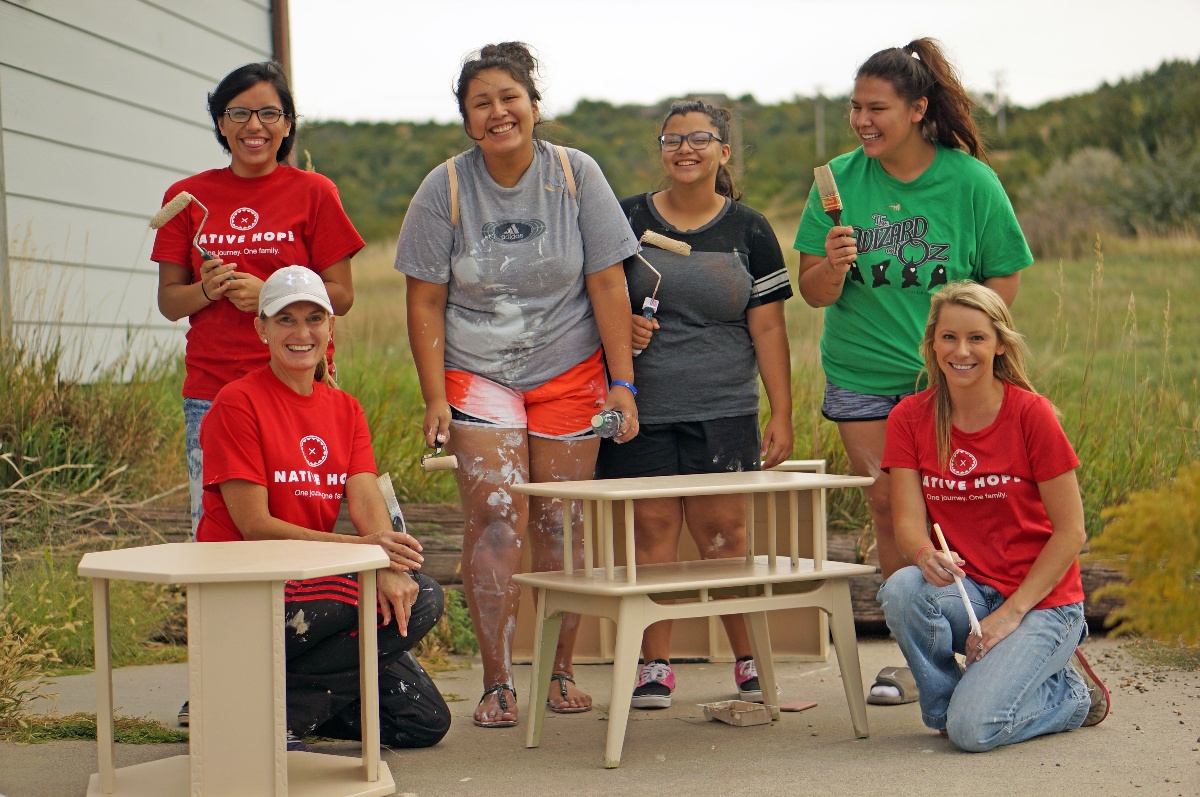 The Native Hope Leaders' Society (NHLS) group is committed to empowering and supporting one another to set and achieve their own personal goals. The group is made up of Native American teens from the communities around Chamberlain, South Dakota. The NHLS meetings take place up to four times a month to visit and catch up on life, school, sports or any topic they want to talk about since the last meeting; we also share our highs and lows and give thanks for what we have.
Each member of the group is also committed to extra-curricular activities such as student council, basketball, football, cheerleading, or fine arts, and we make sure to support each member in their passions.
The time spent with the group is much needed for each individual: we create our own goals (short and long term) and figure out a plan to achieve these goals. Besides other things, the Leaders' Society meetings give our teens something positive to look forward to as well. It gives them an outlet where their Native culture is celebrated and where they are encouraged to dream big.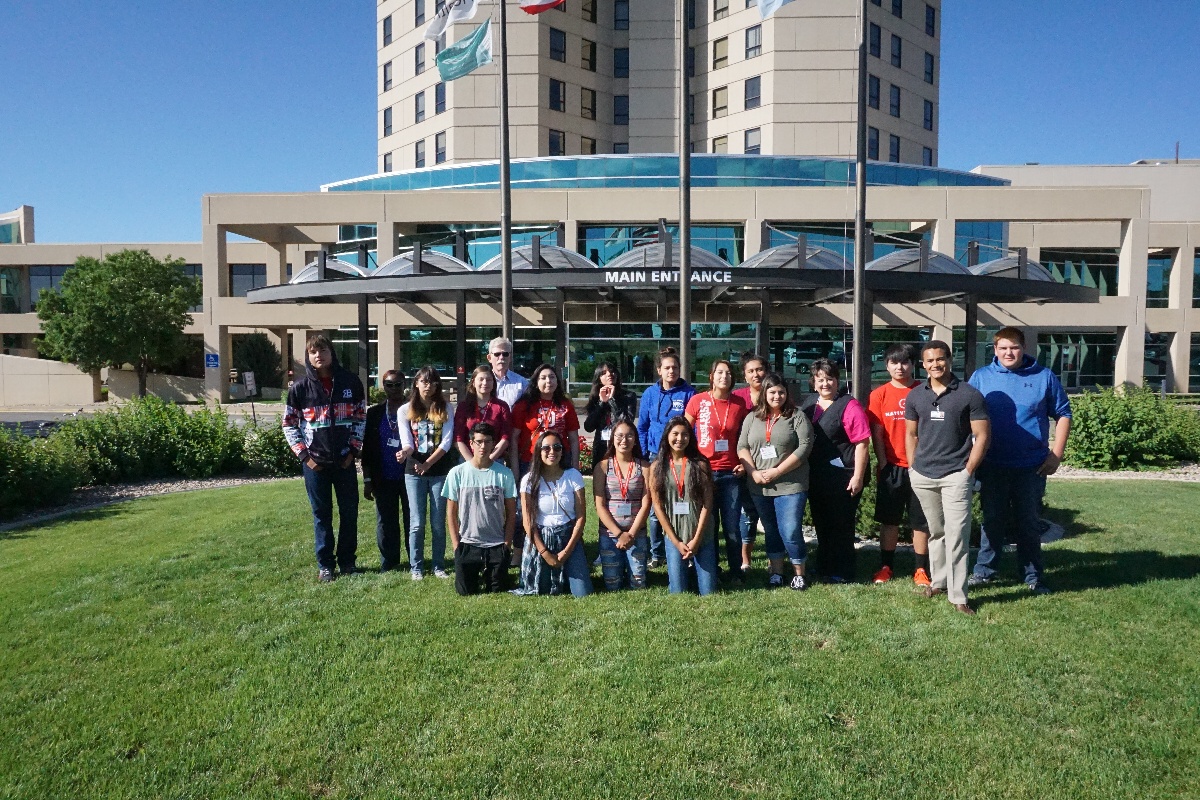 Combating Tragedy and Hardship with Community
Life on the reservation can be hard at times for the youth growing up in unique situations, and dealing with the social issues in their communities can be quite overwhelming. Given these conditions, we discuss and share the ways they deal with challenging situations, and what they can do to overcome those challenges.
We also like to go bowling or go to the movies as a way to provide positive activities outside the reservation for our group. We reward the Leaders' Society members for moving forward and achieving goals, but most importantly, we just enjoy the atmosphere we create with each other and the positive energy we share with one another.
On the reservations death is a very common thing. Our youth attend more wakes and funerals than graduations, weddings, or any other celebration.
This topic takes me to our last meeting.
The last meeting we had was unlike others in the past: one of our members needed the support of the group more than ever due to the loss of a loved one. It's hard to lose a family member or friend as an adult, it's even harder as a teen. Since our group has experienced much loss as a community and as individuals, we know what this can do to each one of us and how it makes us feel. The Leaders' Society came together to help our relative through this process of losing a precious, loved one.
The Leaders' Society Is a Support System
Our support isn't just in being together through happy times but lifting each other during times of grief and heartache. Our Native Hope Leaders' Society system of support is helping Native Youth navigate through life without doing it alone.
"I never really had people besides my mom support me, now I'm a part of the Leaders' Society and I have our group, the Native Hope team, and our Mentor Kyal who support me and help me achieve my goals" –Ramez Sazue
As the mentor of the Leaders' Society, this testimony from Ramez was meaningful to hear because I believe in the power of lifting each other up. As I told her and others during our meeting, we rise by lifting others.
The Leaders' Society is very important to each kid because we are each other's support system, we give each other a push to want to be better and do better to change the cycle for ourselves, our communities and our future generations.
Will You Support the Leaders' Society?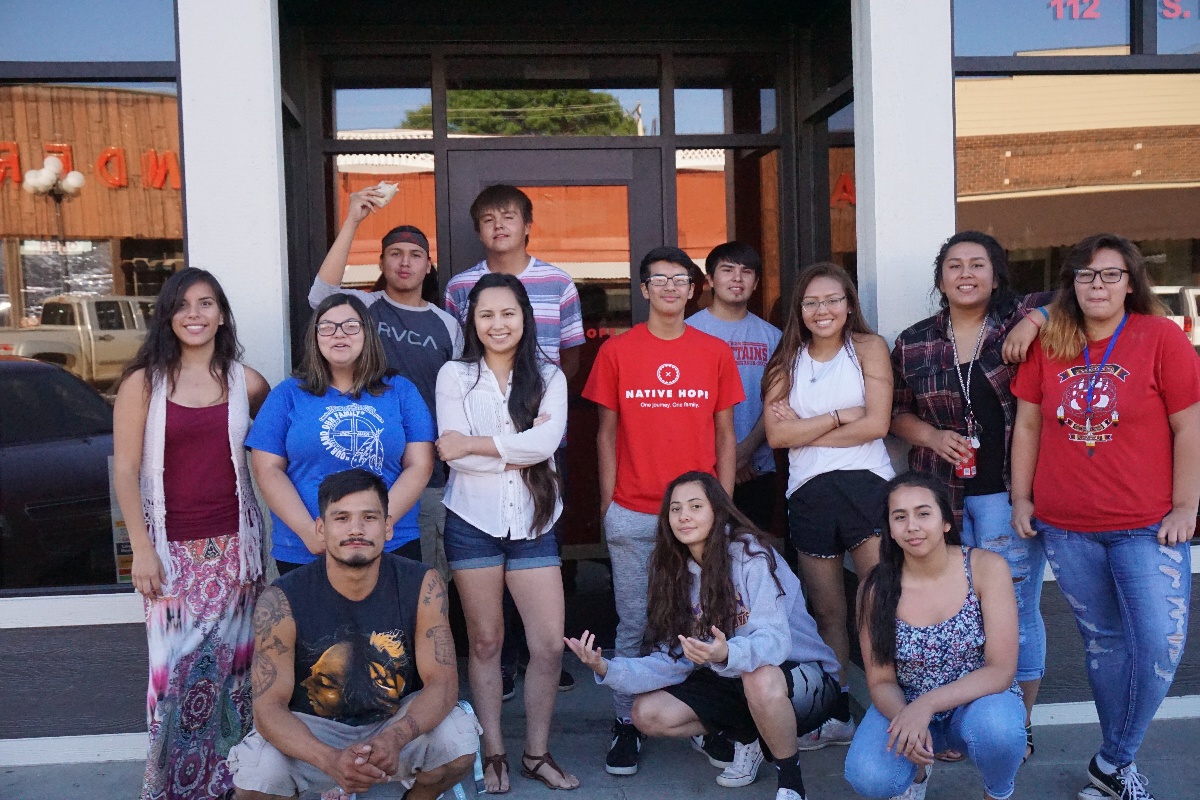 The Leaders' Society is a support system for Native youth—will you be the support system for the Leaders' Society? We need you and your support in order to continue this work and to continue offering activities, trips, and other opportunities to our young people.
The Native Hope Leaders' Society is offering Native youth a support system and an environment that builds them up, helping them see they are capable of anything they dream of and put their mind to accomplish.
We know that shaping Native young people to know their worth and the beauty of their people and heritage is the best way to change Native communities for the better and to stop destructive cycles.
Want to help? Support the Native Hope Leaders' Society today!