Apr 10, 2023 | Native Hope
The following post contains mature themes and references.
April is Sexual Assault Awareness Month. Imagine growing up in an environment where it is only a matter of time before you experience some sort of sexual assault or violence. For most of us, that would seem absolutely unthinkable. Yet for Native American girls growing up on the reservation, this is their reality.

Native Women Are Not Just a Statistic
It is a horrific fact that Native American women are 2.5 times more likely to experience sexual assault than any other ethnic group in the U.S. This is simply not okay. We are determined to raise awareness of the sexual violence epidemic that has plagued tribal communities and Native Americans today for far too long.
In an article published by The Guardian, Charon Asetoyer, CEO of the Native American Women's Health Education Resource Center, was confronted with an inconceivable question by a young mother on the Yankton Sioux Reservation in Lake Andes, South Dakota.
The question was: "What do I tell my daughter when she is raped?"
Recalling the incident, Asetoyer, a member of the Comanche tribe, said, "Not if she's raped, but when she's raped. We're aware of how bad the problem is in our reservation community, but when somebody puts it to you that way, you realize it's even worse than you thought it was."

One Woman's Story of Breaking Free
When Jerri was young, her mother often traveled for her tribal job. Jerri's nine siblings were already grown and out of the house, so she frequently stayed with her hunka family—friends considered relatives—when her mother was out of town.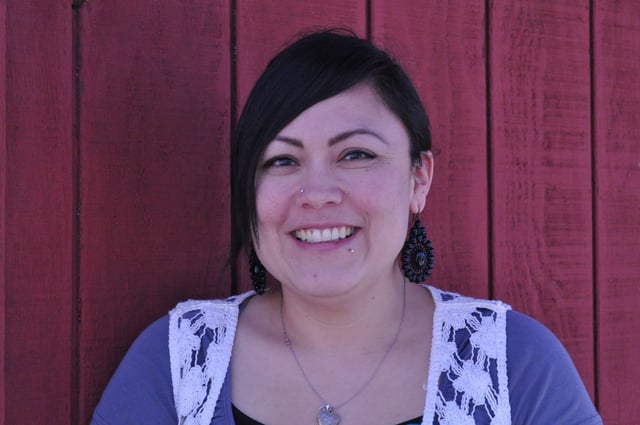 One night, at age thirteen, Jerri slept near her hunka sister. Suddenly, a male form appeared in the dark. That night, this teenage boy, her family friend, became her perpetrator.
Alcohol and drugs were a temporary escape. Even though is was only thirteen years old, she decided to kill herself because the pain was too great and there was nothing she could do to make it go away. Luckily, her attempt was unsuccessful.
Her friends became a support system. Out of the group of ten girls, eight of them had been sexually assaulted. That night they discovered what they had all been hiding, why they were all self-medicating. Jerri says, "It was the best feeling—just knowing I was not alone. This was finally a moment of coping. We saved each other."
Now she fights to keep the women and children of her reservation safe. Safe from the harm she and her friends faced in devastating silence.
We're on a mission to spread healing by telling the beautiful and the tough stories that come from the Native American experience. Help us spread healing today and inspire hope. #StorytellingHeals