At Native Hope we are on a journey to offer tangible hope to our Native American communities. We want to equip Native people with the tools and resources they need to overcome the struggles and obstacles they face on a daily basis living in Indian country. One serious issue taking place on reservations today is the epidemic of meth use. It is not only affecting the one abusing the drug, but it is also literally breaking apart families, friends, and homes.
A message of hope
Lance Spears is familiar with the devastation that addiction can bring. However, he found hope and healing through music, creating original lyrics and melodies that helped express his experiences and his heart. Speaking about his song "Hold On," Lance shares that the title "can mean so many different things to different people."
He admits that he didn't start creating the song with a specific message in mind. "The truth is the melody itself came in, and then the words came in after. I didn't really think of it as a 'meaning' type of song until everyone was like, you know, 'I can really relate to that.'"
When it came to creating the video for "Hold On," Lance states, "It was hard to pick one single addiction, struggle, or situation to highlight. I thought it was best that we tried to fit in almost every situation we could think of." He continues, "The way that the lyrics are, it's a message to people who are going through struggles of any kind."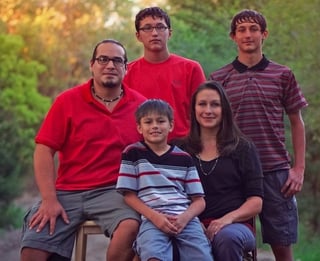 Lance admits it's a very humbling experience to have people who are so impacted by his music and able to relate to it on such a personal level.
Today, Lance is married with four beautiful children. When asked if he would have predicted to have the life he has now, he states, "Honestly, I never would. Back then it was such a whirlwind of everything. Coming off of a lifestyle of addiction, it's hard to imagine anything different."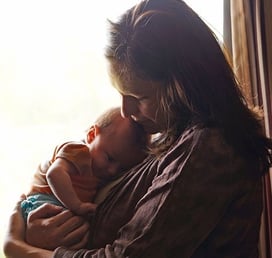 Lance, however, did overcome the obstacles. He explains, "I just built off of a lot of the mistakes that I made in the past and learned from others. Having lived that life at a young age, I know I don't want my family to be anywhere near that."
Promoting hope
We would like to invite you to join our mission to promote hope and healing in Indian country. Right now, there are 86 families without a home on the Crow Creek Reservation. On this same reservation are 16 homes that were contaminated by meth that now sit empty and boarded up, awaiting funding and renovations to make the home livable.
This holiday season, we are partnering with the Crow Creek Tribal Housing Authority to renovate these homes and provide housing for homeless Native families. You can help fight the devastation of meth in Native communities by giving homes for the holidays.
Make a difference in our community by giving a homeless Native American family a home for the holidays.