May 29, 2020 | Native Hope
Who determines what is important to Indian Country? The People. Often, organizations and donors drum up ideas to "create change" to "move the needle." They sit around a table and hash out how to be impactful. Don't get me wrong—we have many a discussion that revolves around impact and our effectiveness; however, we know that our Fellows are the experts. They know the need in their communities and strive to not only meet the need but also inspire new ways to solve age-old problems.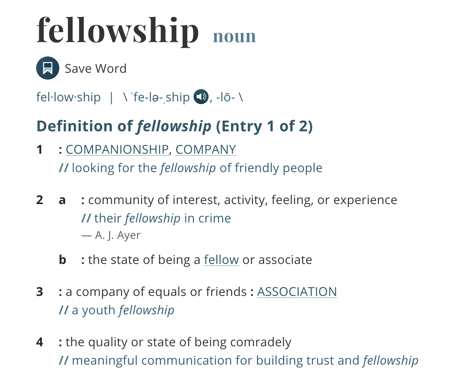 How do we find Fellows (experts) with an initiative?
This winter we read through numerous applications submitted by "would-be" fellows. Each applicant outlined a vision for an initiative that would have a lasting impact on their communities. Our goal in selecting this year's class of Native Hope Fellows was to connect with our founding ideals: to dismantle barriers and to inspire hope. Alongside these ideals, Native Hope places a high emphasis on the healing power of storytelling.
Each of our fellows has a personal journey to share. They have endured hardship and loss but have used their talents to rise. Our $5,000 Fellowships are designed to give them an opportunity to fulfill a vision that might not otherwise receive funding. Additionally, as a Native Hope Fellow, they will receive access to a network of support to reach their goal.
Why support the Fellowship program?
The Fellowship program offers "an opportunity to 'do something exceptional.'" Fellowships expand our outreach and provide real-time boots on the ground. Communities benefit directly as the Native Hope Fellows live and work in Indian Country. Their direct presence positively impacts lives.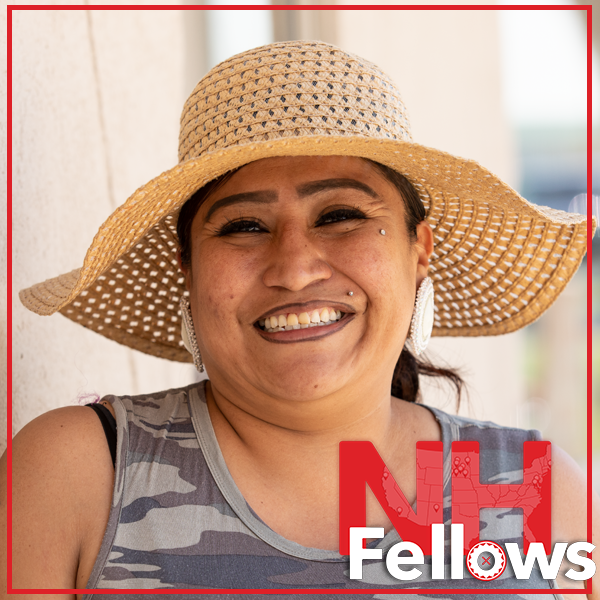 Elva knows the importance of a Lakota woman's identity and place within a community. Being a woman didn't come naturally to Elva, she grew up surrounded by a strong male influence. "I grew up around males…my sister is 16 years older, and I had six brothers that I grew up around plus my parents and all my parents had uncles…I have three boys. My daughter (third child) gave me my strength to be a woman and to do womanly things – instead of working on cars and being a tomboy!" Elva will work with young ladies from her community to experience the positive impact of the "Coming of Age" ceremony, something Elva says changed her life. She hopes the ceremony will have a ripple effect across her reservation, reviving cultural traditions that inspires community healing.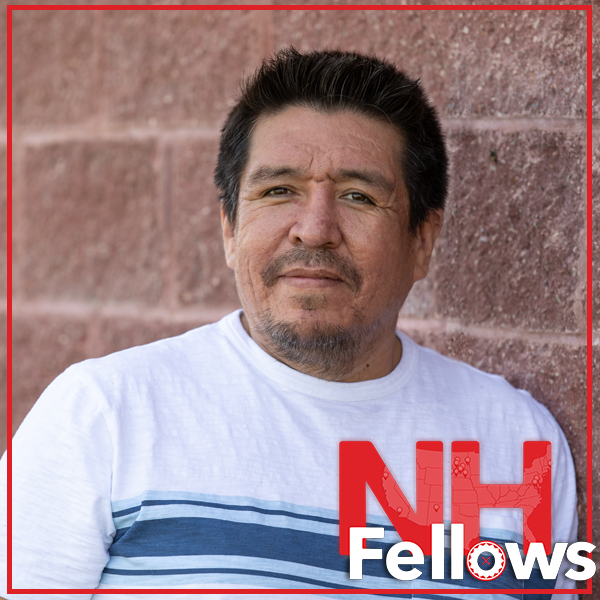 Jason plans to share his journey of sobriety with as many as will hear his message. His meth addiction brought him to the brink and his strength to overcome delivered him back to his family and community. Now, Jason is passionate about spreading his story in order to change lives. He knows that others need support and plans bring those strong enough to follow with him to Meth awareness walks. While at the events, people share their stories in order to create common ground on which to grow. His Fellowship affords Jason the funds necessary to travel with community members to Meth Awareness events. The goal is to expose those seeking sobriety to the world outside of the reservation and to the stories of those who are now finding a new path on the Red Road—the Lakota Way.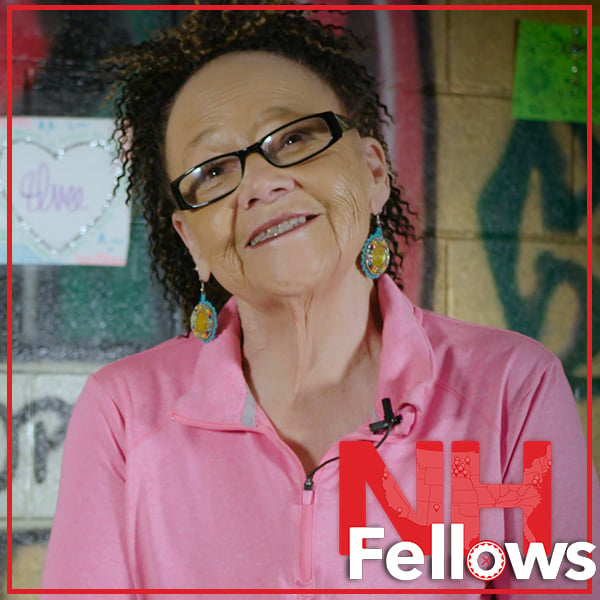 Tiny's mission is to build a strength in the youth of Pine Ridge that will enable them to overcome the darkness that seems to cloud their vision. Because the youth of her reservation experience the loss of a loved one on a regular basis, they are vulnerable to suicidal ideations. Tiny believes that providing a safe place for her BEARS to communicate their loss and success is invaluable. Talking Circles on Wednesday evenings offer the healing power of empathy to these teens. Without her Fellowship, which will provide funds for transportation and food for these events, this time together may not be possible. Pine Ridge is the second largest reservation in the United States with 45 communities within 9 districts—it is the roughly the size of Connecticut. Tiny's BEAR Cave is the only active suicide prevention program.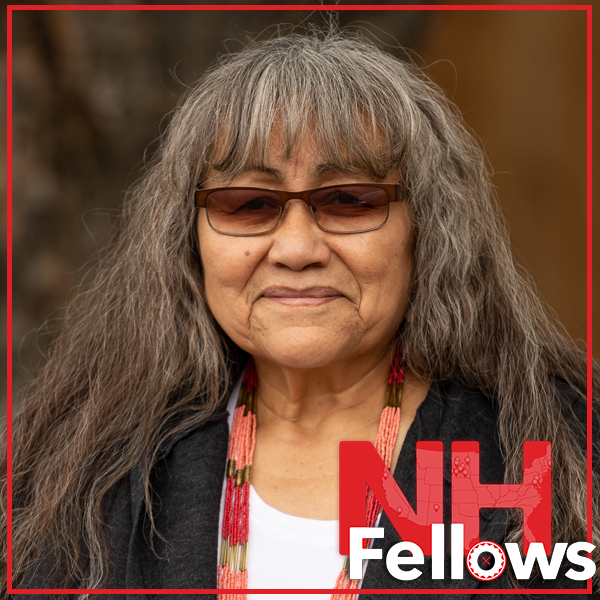 Bev believes in the power of language and storytelling to preserve the Lakota language.
She lives in Rapid City and teaches Native American Culture and Lakota Language classes at Black Hills State University in Spearfish, SD—the heart of Paha Sapa (the Black Hills). As a respected keeper of the language, Bev wants to gather as many language speakers together to discuss options for language preservation and to create a roadmap for the youth. The group would tell old stories and speak of traditions in Lakóta—each adding their wisdom. The end product will be videos that can be shared with others. Bev's efforts will take careful planning, but Native Hope will be here to support the process. Working with elders and community members, Bev's dream to provide a resource will be achieved with this funding as she will provide dollars for transportation, food, and other expenses.
Each Fellow has a true passion for making Indian Country a better place. Without their vision and their hard work, community members would lose out on the exceptional opportunities these Fellows offer. These Fellowships provide innovative ways to empower people.
Why does this program matter?
The current situation on South Dakota reservations, is grim: threat of a global pandemic, expansive poverty and addiction, widespread sexual abuse and violence, and epidemic levels of suicide, but these leaders are rising above to help make a difference in Indian Country.
The Fellows, our experts in the field, provide so much to so many—that is why we feel it is one of the most valuable programs we can offer to Indian Country. Support for these "boots on the ground" expands our outreach and creates lasting impact.

Times of crisis call for leadership, and our Native Hope Fellows are stepping up to help their communities.
Will you support their work?