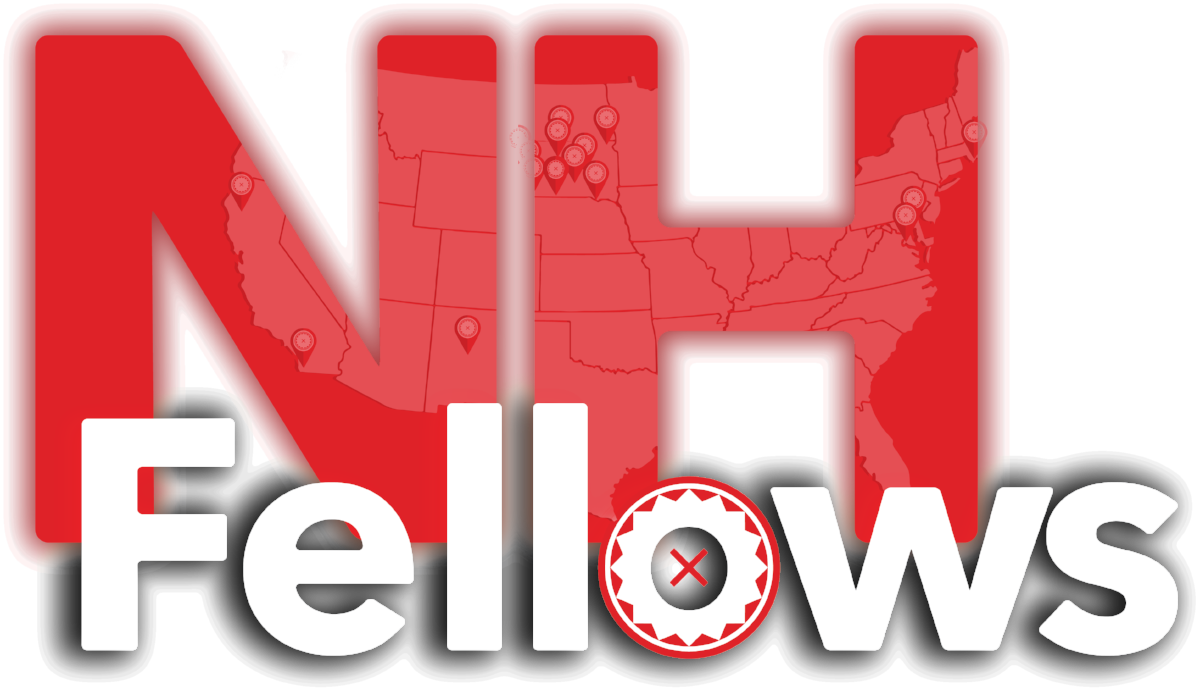 The Lakota word "OKOLAKICIYE" [oh – koh – lah – kee – chee – yea] translates to "Fellowship"—something Native Americans hold dear. They built their communities on the idea of "mutual support" and friendship. For centuries the Native tribes of this continent survived on networking, not only by living in harmony with each other but also with nature—that is fellowship: "a friendly association with earth and mankind, those who share interests."
Establishing the connection and breaking down walls
For the past three years, Native Hope has existed with this intent: to tell positive stories of the people of Indian Country who are doing amazing things against harsh odds. Over this time, we have witnessed this idea of camaraderie and connection. One story has lead to the next and the next and so on. Without the trust and sociability of the communities throughout Indian Country, Native Hope's mission to dismantle barriers for Native voices unheard would be at a stalemate.
What does that mean—dismantle barriers?
It should not be surprising that our Nation's first people face an incredible amount of stereotypes based on statistics.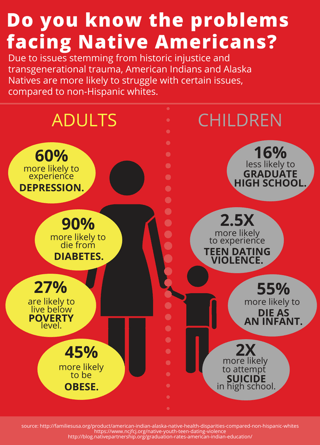 Unfortunately, these stats are not fallacies; however, Native Americans are resilient and refuse to be overshadowed by the stats and stereotypes, and so Native Hope intends to spread the word, to provide that mutual support, and to educate the world about the ordinary people accomplishing extraordinary feats across Indian Country. Those creating a movement of restoring health and wellness to a people and their Nations.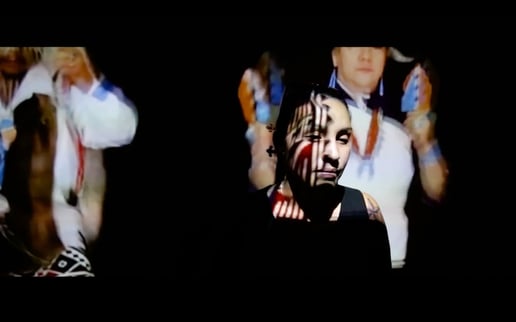 Introducing the Native Hope Fellowship program
Native Hope believes a collaborative effort to bring creative, relevant, and respected Fellows to the forefront will inspire a positive impact and promote a stronger cultural identity for Indigenous people. Each year Native Hope will select a slate of Fellows who do just that!
Our Fellowship initiative creates opportunities and provides funding for its Fellows to develop their vision for positively impacting Native peoples and communities.
People like Nikki Lowe—MMA fighter, mother, and advocate—who has survived the trauma of abuse but has emerged stronger and lives to share her story with those willing to listen. Or Waylon Pahona, founder of Healthy Active Natives [HANs], who strives to mobilize people to take back both their mental and physical health, to commit themselves to creating a network of support that will strengthen and lift up the next generation.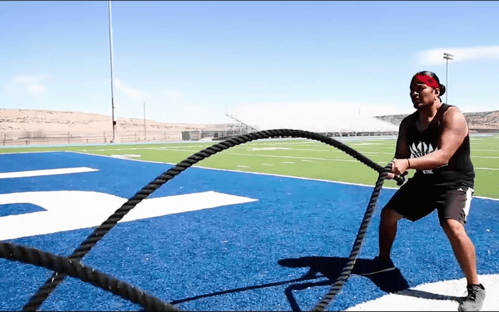 Creating a force with fellowship
With collective and creative wisdom plus commitment, the Native Hope Fellows will advance the ideology of mutual support, that commonalities (even devastating ones) make for a positive momentum. Together, as members of the 562 federally recognized Indian Nations, First Nations people, Indigenous tribes, and non-Native communities, we must strive to dig to the root of the stats and uncover a path toward a hopeful tomorrow—a tomorrow that affords opportunities and fewer barriers for the first people of this land.
Let's develop a broader understanding of Native cultures, perspectives, and journeys. Learn more about the visions and initiatives of the 2018 Inaugural Class of Native Hope Fellows.