Jun 26, 2020 | Native Hope
Native Americans built their communities on the idea of "mutual support" and friendship. For centuries the Native tribes of this continent survived on networking, not only by living in harmony with each other but also with nature—that is fellowship: "a friendly association with earth and mankind, those who share interests."
We are a community built on fellowship
For the past seven years, Native Hope has existed with this specific mission: to tell positive stories of the people of Indian Country who are doing amazing things against harsh odds and to provide resources for the projects that Native leaders and communities have identified as important. Over this time, we have witnessed this idea of camaraderie and connection, of fellowship, in action. One story has led to the next and the next and so on. Without the trust and sociability of the communities throughout Indian Country, Native Hope's mission to dismantle barriers for Native voices unheard would be at a standstill.
Because of the bonds of fellowship, connection, and generosity, good stories and good news and good projects spread from one group to the next, organically.
Native leaders are ordinary people doing extraordinary things
One of the most powerful ways we have seen change come in Indian Country is through the small or big actions of local leaders, people who have a dream and a plan for how they want to help their community.
It's no secret....Native Americans face some big challenges. And on top of these challenges, they face the daily burden of discrimination and stereotyping. Helping Indian Country overcome these challenges means finding ways to address the economic, cultural, psychological, and educational disadvantages that create obstacles to health, hope, and happiness for Native people. And who better to lead the change than Native leaders working within their communities?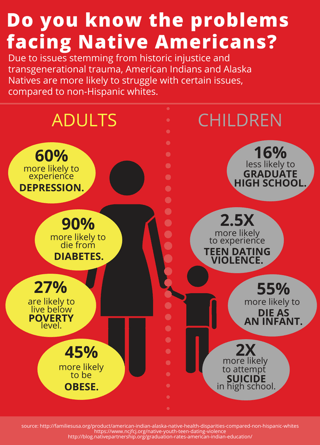 The Native Hope Fellowship program
Native Hope believes a collaborative effort to bring creative, relevant, and respected Fellows to the forefront will inspire a positive impact and promote a stronger cultural identity for Indigenous people. Each year, the Native Hope Fellowship program lifts up leaders who do just that!
Our Fellowship initiative creates opportunities and provides funding for its Fellows to develop their vision for positively impacting Native peoples and communities.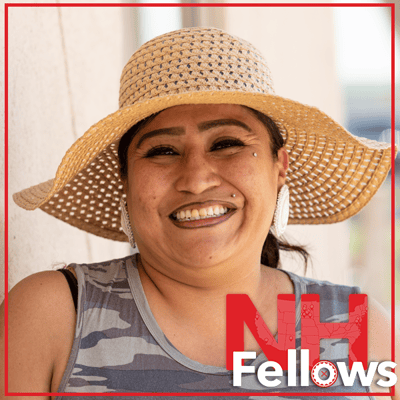 Elva knows the importance of a Lakota woman's identity and place within a community. Being a woman didn't come naturally to Elva, she grew up surrounded by a strong male influence. "I grew up around males…my sister is 16 years older, and I had six brothers that I grew up around plus my parents and all my parents had uncles…I have three boys. My daughter (third child) gave me my strength to be a woman and to do womanly things – instead of working on cars and being a tomboy!" Elva will work with young ladies from her community to experience the positive impact of the "Coming of Age" ceremony, something Elva says changed her life. She hopes the ceremony will have a ripple effect across her reservation, reviving cultural traditions that inspires community healing.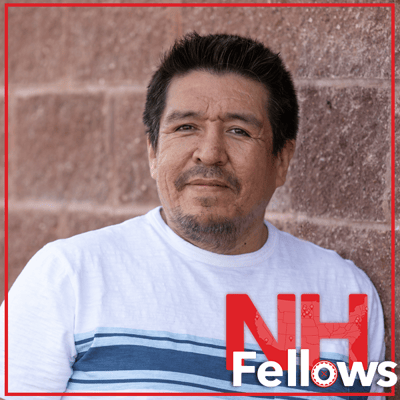 Jason plans to share his journey of sobriety with as many as will hear his message. His meth addiction brought him to the brink and his strength to overcome delivered him back to his family and community. Now, Jason is passionate about spreading his story in order to change lives. He knows that others need support and plans bring those strong enough to follow with him to Meth awareness walks. While at the events, people share their stories in order to create common ground on which to grow. His Fellowship affords Jason the funds necessary to travel with community members to Meth Awareness events. The goal is to expose those seeking sobriety to the world outside of the reservation and to the stories of those who are now finding a new path on the Red Road—the Lakota Way.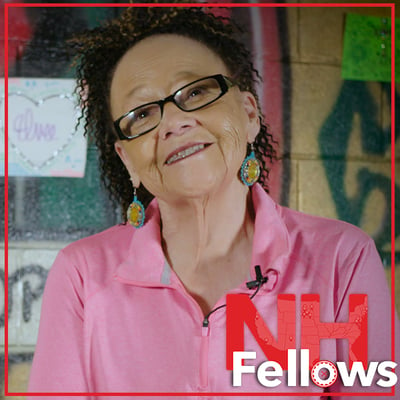 Tiny's mission is to build a strength in the youth of Pine Ridge that will enable them to overcome the darkness that seems to cloud their vision. Because the youth of her reservation experience the loss of a loved one on a regular basis, they are vulnerable to suicidal ideations. Tiny believes that providing a safe place for her BEARS to communicate their loss and success is invaluable. Talking Circles on Wednesday evenings offer the healing power of empathy to these teens. Without her Fellowship, which will provide funds for transportation and food for these events, this time together may not be possible. Pine Ridge is the second largest reservation in the United States with 45 communities within 9 districts—it is the roughly the size of Connecticut. Tiny's BEAR Cave is the only active suicide prevention program.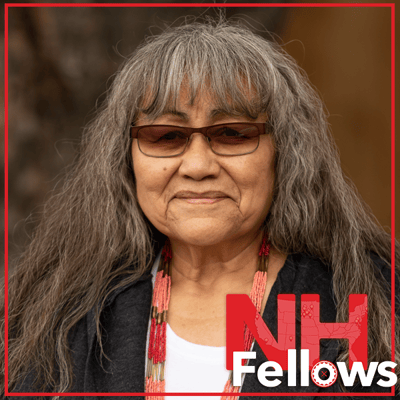 Bev believes in the power of language and storytelling to preserve the Lakota language. She lives in Rapid City and teaches Native American Culture and Lakota Language classes at Black Hills State University in Spearfish, SD—the heart of Paha Sapa (the Black Hills). As a respected keeper of the language, Bev wants to gather as many language speakers together to discuss options for language preservation and to create a roadmap for the youth. The group would tell old stories and speak of traditions in Lakóta—each adding their wisdom. The end product will be videos that can be shared with others. Bev's efforts will take careful planning, but Native Hope will be here to support the process. Working with elders and community members, Bev's dream to provide a resource will be achieved with this funding as she will provide dollars for transportation, food, and other expenses.
Creating a force with fellowship
With collective and creative wisdom plus commitment, the Native Hope Fellows advance the principles of connection and mutual support, recognizing that commonalities (even devastating ones) can become a beautiful story of momentum and transformation.
Together, as members of the 562 federally recognized Indian Nations, First Nations people, Indigenous tribes, and non-Native communities, we must strive to dig to the roots of these statistics and uncover a path toward a hopeful tomorrow—a tomorrow that offers opportunities and fewer barriers for the first people of this land.
Let's develop a broader understanding of Native cultures, perspectives, and journeys by lifting up real, relevant, ordinary Native American leaders, working in fellowship to make difference today.