Oct 1, 2018 | Native Hope
The Native Hope team is back with another update about our events and activities in the last month! Our mission is about hope and healing, and a huge part of hope is sharing about the positive activities that are happening all around us. The more we all can share about the good things we see happening, the more all people can get inspired to act for the good in the simple ways that add up to great change.
Continue reading to see what our team has been up to during the month of September and be on the lookout for our "In The Field" segment at the end of each month.
Bus Tour with European Visitors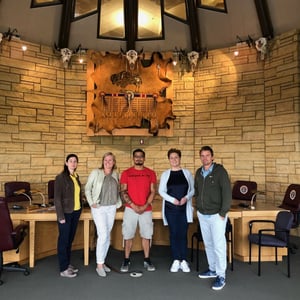 Native Hope believes in the unity of all people, no matter the race, color, or tribal affiliation, because everybody needs hope. We believe in building bridges through direct and bold action. On August 28th, Ambassadors Kyal and Kansas accompanied a group of people from the Netherlands to visit their homelands of the Kul Wicasa Oyate (Lower Brule Nation).
The visitors were able to visit historical landmarks and learn of the significance of the history from an authentic perspective. While touring, the group was able to see the Reservation for what it truly is, full of beauty and resilience, of their people and lands. Storytelling allows individuals to listen, learn, and to process their own thoughts, but when you actually see the people and their land while hearing the true story, you live the reality of that culture.

"Wolakota" Mural Presentation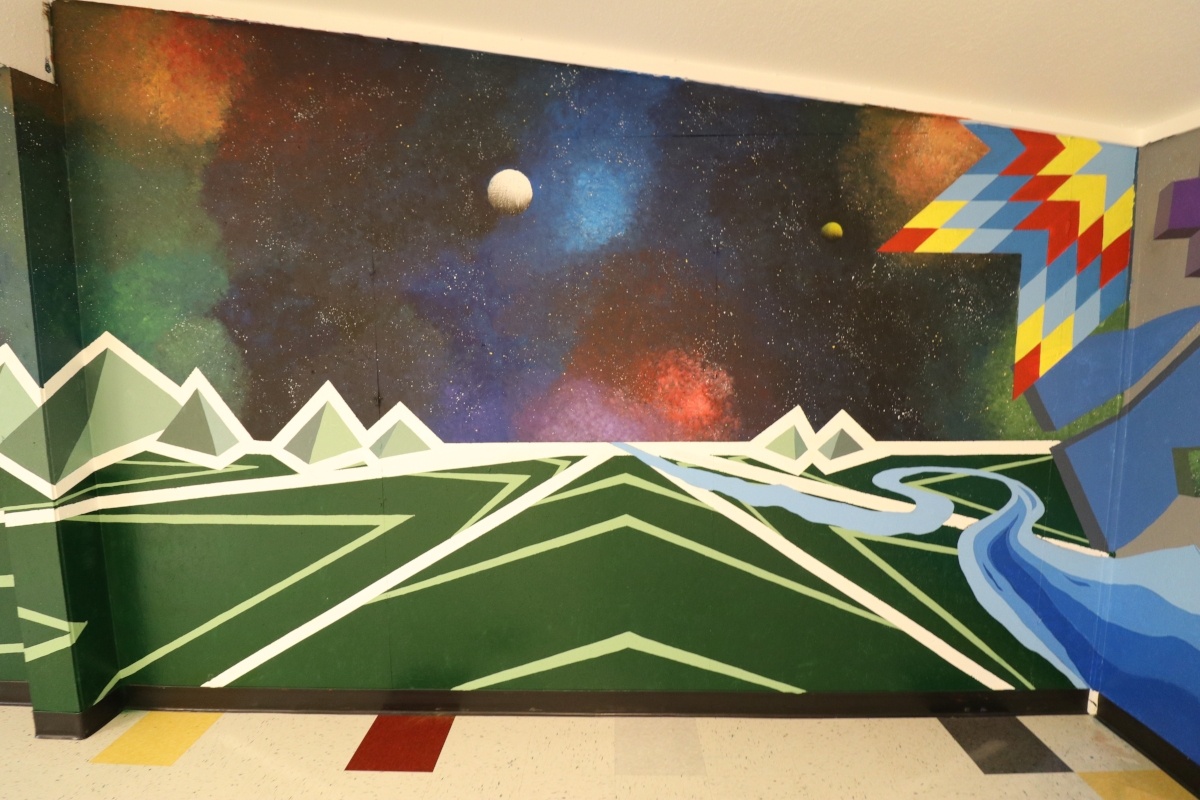 Native Hope Intern Alexis attended the West Brule Recreation Center Open House, from 5 to 7pm on September 12th, to present her mural, "Wolakota" to the Lower Brule Sioux Tribe community. Alexis explained her artistic inspiration and the meaning of the symbols she painted in her mural, and then did some face painting.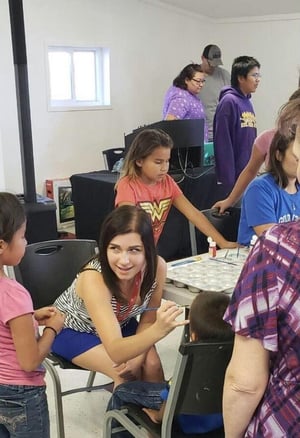 An article she wrote about the mural will be published in the Lower Brule newspaper. She said, "It is exciting to see the space (the West Brule Rec Center) being used now, and to share the mural with the community."
"Wolakota" presents an abstract view of Lakota symbols and the Missiouri River landscape along two, large interior walls of the West Brule Recreation Center. Some Lakota beadwork symbols are depicted in seven colors to symbolize the meaning of the number seven to the Lakota, including; the seven main Lakota virtues, seven band of the Oceti Sakowin, and the significance for the healing that the seventh generation is currently bringing. A vivid view of the night sky spans the west wall of the mural to represent the Wicapi Oyate, the star nation, and the role it plays in Lakota origin stories. The phrase "Wolakota" is spelled out on the mural to remind viewers of what it stands for, to be peaceful and balanced.
Historical Bus Tour for Powwow Visitors
Native Hope led a bus tour for visitors in town for the St. Joseph's Indian School powwow on Thursday, September 13th. Native Hope Ambassadors, Kyal, Kansas, and Intern Alexis gave a great tour on the history of Chamberlain, the Lower Brule Sioux Reservation, and Crow Creek Sioux Reservation. As enrolled members of the Lower Brule Sioux Tribe, this team of tour guides served to present the history from an indigenous perspective to explain their relationship to this land, how processes of assimilation have affected the region, and reservation life today.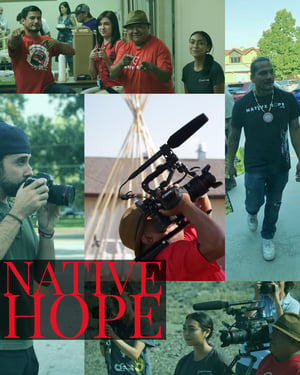 The Native Hope Media Crew was also present for this and helped document the bus tour. The Media team includes: Laura Hindman, Mark Lewis, Orlando Skidmore, and Tamara Colaque. Students and alumni of the Institute of American Indian Arts were reunited as Alexis, Laura, Mark, and Tamara have all attended or are attending the IAIA.
Grand Opening of the Lakota Dream Museum
The Grand Opening of the Lakota Dream Museum was September 15th 2018, and had a full audience as Oglala Lakota Tribal President Scott Weston and 1964 Olympic Medalist Billy Mills spoke of the future of the Lakota Dream Museum. The vision came from his Grandson and 7th Generation Lakota, Adonis Saltes.
"There isn't a place out there that is dedicated to telling the story of the Lakota people. The Lakota Dream museum will do that," said Saltes.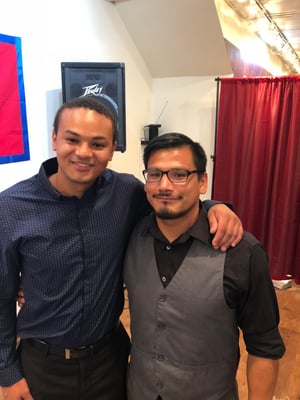 Inside the museum there are many sacred and powerful exhibits. There is a fully preserved White Buffalo Calf in a display case, a religious regalia and notes putting everything in the proper context. There is a special section devoted to athletes that features Olympic gold medalist, Billy Mills, college volleyball standout, Laura Schaad, and current professional mixed martial artist, David Michaud.
The Lakota Dream Museum is a great place to learn history from the Lakota people and their perspective through oral tradition and storytelling.
Native Hope Ambassador, Kyal, enjoyed being a part of the Grand Opening and said, "I believe it will bring healing to our people as a Nation. For our young native people I think it will help them with their identity and give them a sense of pride."

St. Joseph's Indian School Powwow
Some of the Chamberlain office staff of Native Hope (Trisha, Kim, and Alexis), and the Native Hope Media Crew (Laura Hinman, Mark Lewis, Tamara Colaque, Orlando Skidmore) attended the St. Joseph's Indian School powwow on Saturday, September 15th.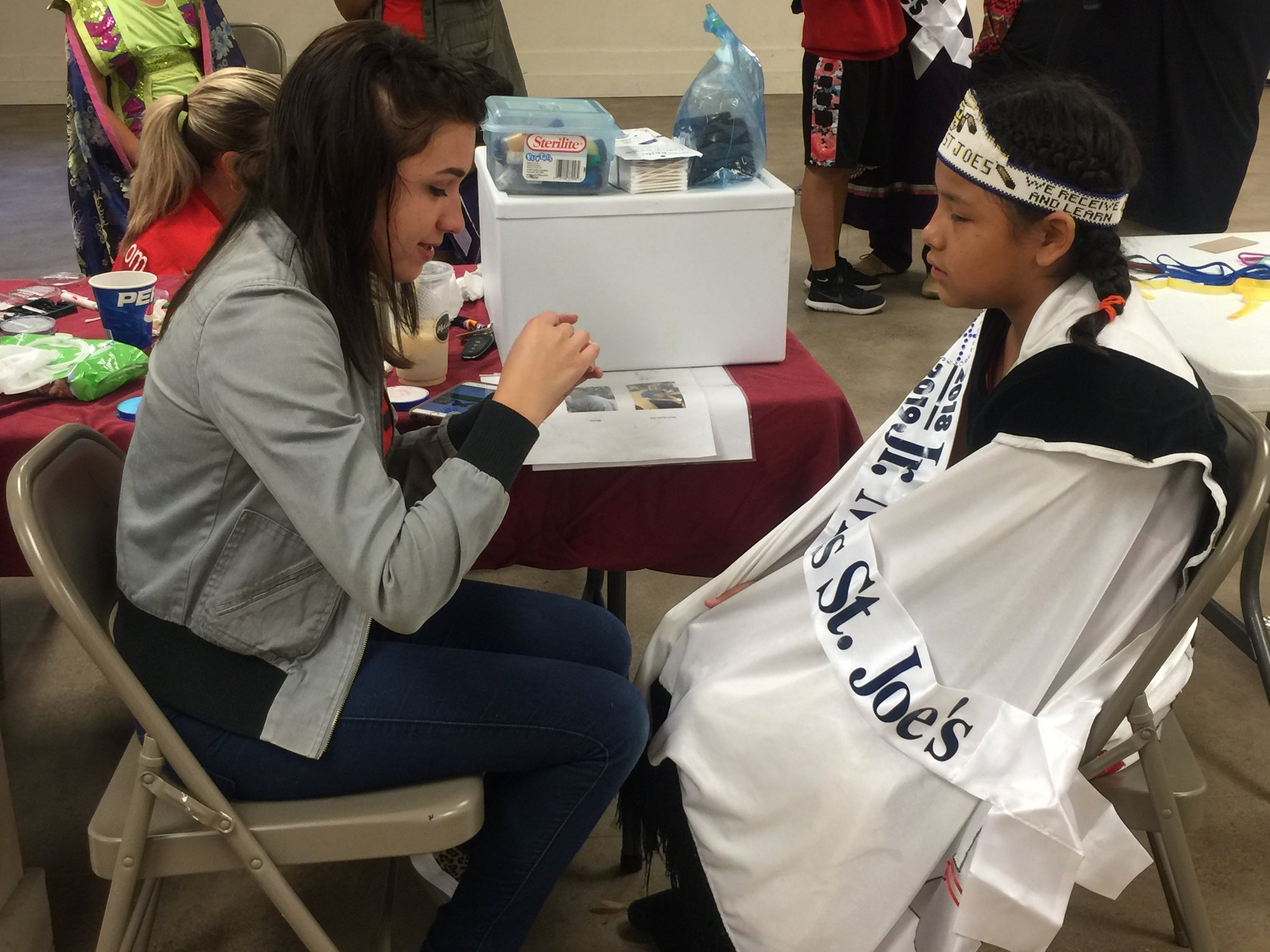 The powwow was the first powwow office staff, Kim Kontz, attended. Trisha and Alexis painted the faces of many students of St. Joseph's Indian School in the morning before the powwow began. We were set up between two student homes on the school campus, and students came by to have their faces painted while putting their regalia on.

Meeting of the East River Human Trafficking Task Force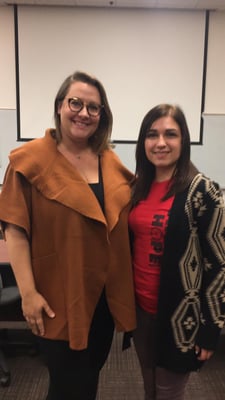 Native Hope Intern Alexis attended the East River Human Trafficking Task Force in Sioux Falls, South Dakota on September 25th. The task force meeting addressed the importance of multi-disciplinary collaboration (partnership of law enforcement, educators, investigators, adult services, youth services) to provide services for victims of human trafficking, and to raise awareness of the issue in order to prevent it.
Alexis represented an indigenous perspective through correlating that missing and murdered indigenous women are influenced by human trafficking, and why the restoration of cultural values as well as education can help prevent chances of falling into the abusive cycle of human trafficking. There were no other native voices, such as organizations or tribal workers present.

Meeting with the St. Joseph's Indian School Parent Advisory Committee [PAC]

It is fabulous to spend time with the youth of our communities, but Native Hope also believes that it is extremely valuable to have input from trusted elders in our Native communities. The team was honored to share our work with the St. Joseph Indian School PAC this month. Twice a year since Native Hope started in 2015, we have presented to this group. With them, we discuss some of our projects, upcoming events, and the challenges we face. The members of this group represent various tribes and communities from South Dakota.

While it is pleasing to know the PAC committee approved of and applauded our efforts to support the next generation, our goal is to give them an overview of our work. After our presentation, one elder said, "I am so proud of your work. I have to admit that when you first presented, I thought, 'Oh wow, another program that won't last.' And look how far you have come—good work."

Many also shared that they would go back to their communities to plant seeds of hope about the authentic, positive stories and future stories we wish to share. A big thank you to the elders on this committee for giving us a renewed sense of confidence as there are days that our work is tough—Wopila Tanka!

Visit with Aurora Plains Academy (APA)

Kansas, Kyal and Seneca visited APA for their quarterly visit to share experiences, provide hope and offer solutions to better the youth. The group worked with the students in the middle school social sciences class and the greater art class instructing them on basic Lakota kinship words plus colors and numbers.

Towards the end of the day, Seneca taught the girls who wanted to participate, Native and non-native, powwow dance styles. The guys met with Kansas and Kyal to play interactive games, talk, and learn to express themselves in new ways.

The final message from director Jeremy Pischke "We would love for you to be here every single day; however, we know that is unrealistic. I wish that these kids had the smiles and hopefulness everyday that they do when Native Hope is here. Your presence is truly life changing."

Coaching Youth Football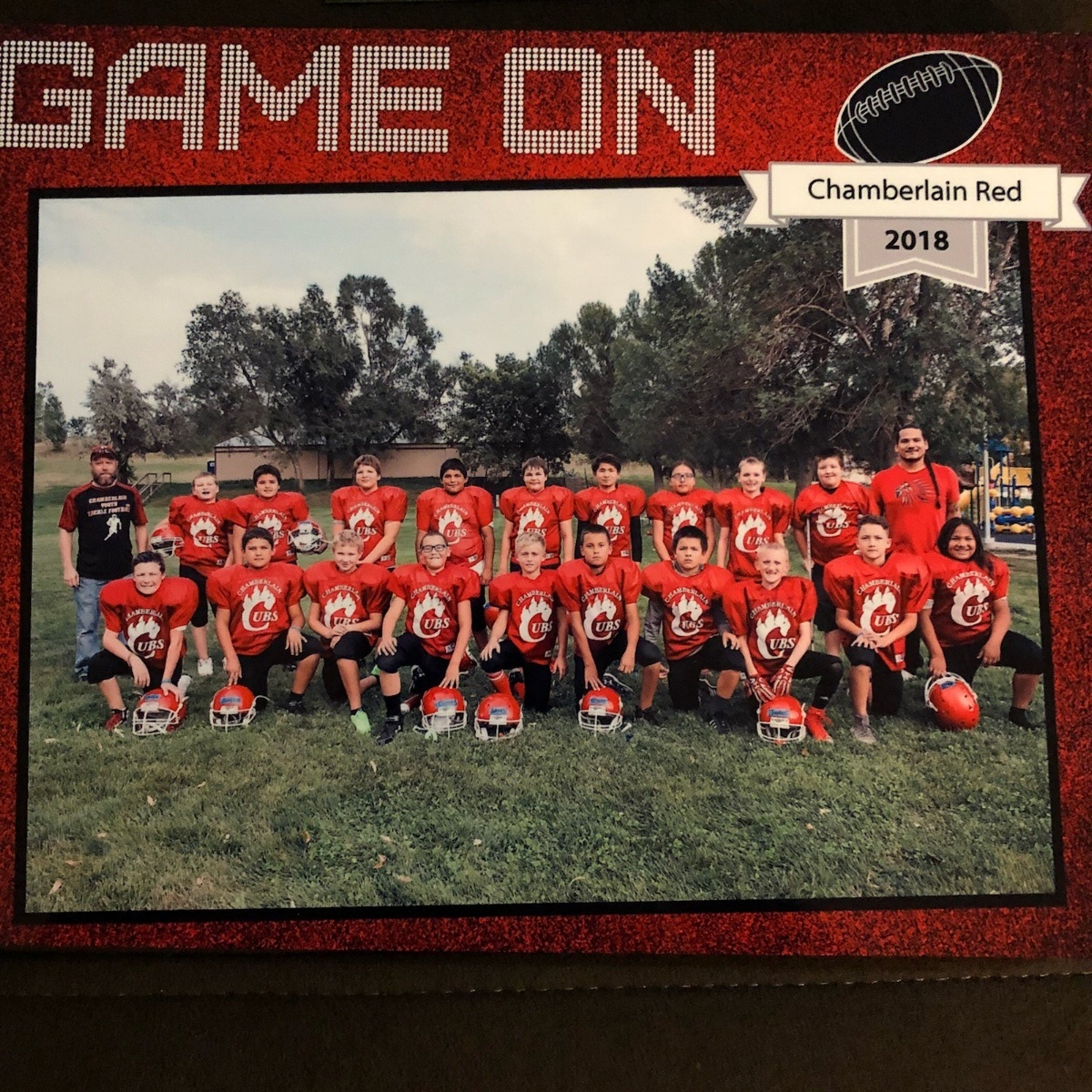 Ambassador Kansas spent Tuesdays and Thursdays nights along with the Saturdays of September coaching the Chamberlain Red 5th and 6th grade football team. A diverse group of 19 boys make up the team.

Kansas believes that "life is made up of teamwork, and if I can instill the 'get along' mentality at a young age, it will help young men succeed and learn to relay on one another."

Parent, Robyne B. said, "Behind every fearless player is a fearless coach who refused to let them be anything but the best they can be. Today was a hot day and we only had half of our team as we battled three games, but our coaches didn't give up. They continued to push our boys and encouraged them to keep going. Native Hope brought in a French artist to do murals around Chamberlain to honor the Lakota people. One of the men [featured] is not only an ambassador of Native Hope, and a recently awarded hometown hero, but is also my son's youth tackle football coach—how cool is this?"

Kansas would like to thank the city of Chamberlain and his fellow coaches: Ron Lamie, and Jarrod Hanzlik.

The Big Dakota Conference Cross Country Meet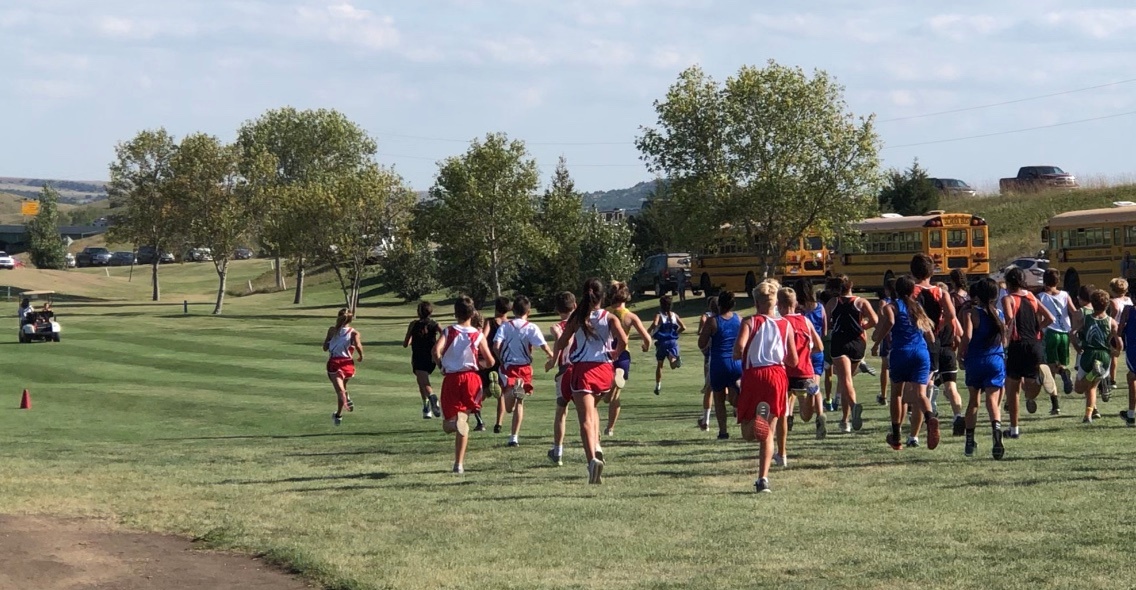 Ambassadors Kyal and Kansas met up with various youth from across the state to watch many of the students they work with (and Kansas' daughter) to compete in the cross country meet. The importance of their presence at the event demonstrates to the youth that they (Kansas and Kyal) truly care and to give additional support and encouragement to all those they work with and encounter.

Overall, it was a great way for the youth to have someone in their corner when they are far from home. The runners were from Marty Indian School, St. Joseph's Indian School, Chamberlain High School, White River High School, Lower Brule High School, Crow Creek High School and others.
If you'd like to support the efforts of Native Hope and be a part of our mission of healing through storytelling, check out our store full of Native Hope gear! When you wear and support Native Hope, you are a part of this movement.