Mar 13, 2020 | Brandon Ecoffey
It never took much effort to find a game of basketball on the Pine Ridge Indian Reservation. If the weather was decent, all you needed was a ball and a hoop. When the sound of the ball slapping the pavement echoed throughout the surrounding housing, it was an alert to all who loved the game. It was like an Indian version of that old saying from the movie Field of Dreams. We didn't have to build it for them to come, we just had to play.
When I was growing up, basketball was one of the few healthy activities that were always accessible to my friends and me. The game was our safe place. It was where we could exist and be ourselves. The intensity and passion that accompanied playing basketball brought forth a sense of inner peace and solace we could not find anywhere else—even if it only lasted for a short time. Day after day, we would flock to the courts to try and recreate that sublime sense of existence that basketball aroused in our spirits.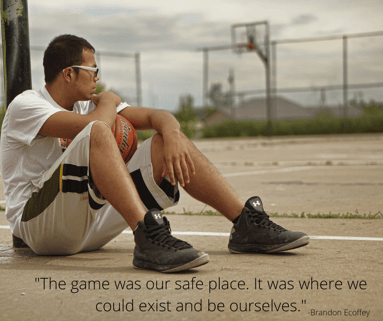 As an adult living in Rapid City, I realize the game isn't asaccessible to our Native youth as it was for me growing up. Barriers presented by socio-economic status, unsupportive neighborhoods, out-of-touch school systems, and perceptions about their character can prevent them from achieving their full potential as athletes and scholars. These obstacles also increase the likelihood that our kids will fall victim to the temptations of the streets.
While I still love playing the game, today I spend far more time coaching it. This past fall, I started a youth basketball program on the northside of Rapid City for "at-risk" young males in the 7th grade. Our teams usually win, and when they lose, it is always in a professional and sportsmanlike fashion. We didn't teach our kids to carry themselves this way; they already had it within them.
I have come to the belief that Native American youth living in urban centers do not have the same chances to develop their basketball talents as their peers unless they can afford it. Families in Rapid City pay anywhere from $500-$1500 for their kids to join traveling teams and another $200 a month to access the top-notch training facilities. This financial hurdle is almost always too high for our kids' families to traverse. Even accessing gyms has become harder and harder as kids from other parts of the city have been given preference to the indoor courts at the school where most of our players attend.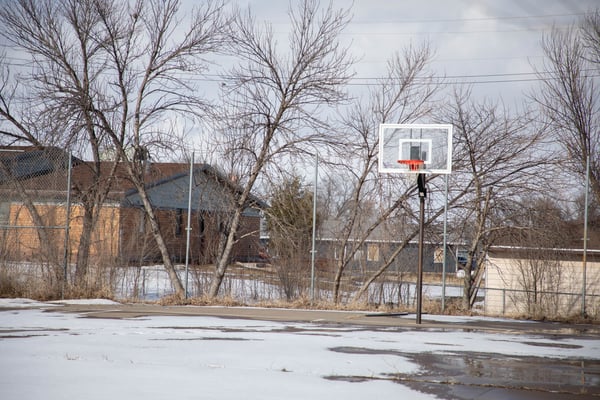 The truth is, those who cannot pay for private coaching, nor the expendable cash to participate in traveling and AAU programs, are placed at a disadvantage as early as the fifth grade. As our youth move up the academic ladder, the gaps in development expand further. By the time they reach the high school level where quality coaching is free, they are playing a game of catch up.
This system has taken on a country club-like for-profit scheme that excludes the poor while padding the pockets of AAU programs and specialty sports clinics across the state. There are even instances where these for-profit programs are siphoning off grant money intended to improve the lives of all Native American youth. This isn't how things are supposed to work.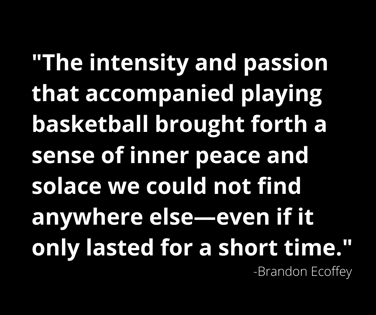 Our program's approach is precisely the opposite. Our kids play for free. Our coaches are as talented as any, but their objectives are more straightforward. They want to level the playing field for these young men so that they have every opportunity to succeed at the high school level, and hopefully, one day compete as a collegiate athlete. Our program is open to any youth who wants to improve their game. On some nights, we will have 25 kids at our practice, and on the weekends, we will enter multiple teams in a tournament if enough kids want to play.
There was a time when Rapid City Central dominated the high school hoops scene in South Dakota with teams comprised of Native American athletes from the north side of Rapid City. However, those days have long past as the pipeline from these communities to the hardwood has all but dried up. With less youth participation in high school basketball programs comes less success in the classroom and a decreased chance of attending college.
It is in everyone's best interest that we equip our youth with the skills they need to participate in high school sports. More immediately, however, every second that we have these kids playing basketball is time spent where they are not out running the streets. Every time we gain access to a gym, we know they are safe from the temptations of alcohol, drugs, abuse, or even the chance to becoming a victim of violence.
Basketball has helped me through some of the most challenging times in my life. It is a tool that should be available to all of youth, both rich and poor. I am honored to share it with the youth in our community. We are grateful to organizations like Native Hope, Black Hills Badges for Courage, and others who have helped our kids enjoy the game we all love.
We're on a mission to spread healing by telling the beautiful and the tough stories that come from the Native American experience. Help us spread healing today and inspire hope. #StorytellingHeals