May 29, 2023 | Native Hope
Over the centuries, Native American akičhitas (warriors) watched over their oyates (tribes). They protected their people and helped in times of strife — it was the warriors' job to ensure the survival of the community. Perhaps, this is why Native Americans view military service "as a continuation of the warrior's role in Native cultures."



Today's Akichitas (Warriors)

After serving the military, many veterans return to their tribal communities and seek ways to give back. One such warrior is Joe Montana, U.S. Army. Joe and his wife, Karen, lived 23 years in Spokane, Washington, where they raised their family. "Our son Garret did a lot of mission work around the world, and he inspired us to return home for a year of service." In 2011, Garret urged Joe and Karen to join him and return to Bullhead (Rock Creek), South Dakota, on the Standing Rock Reservation — a small community nestled in the rolling hills of northwestern South Dakota.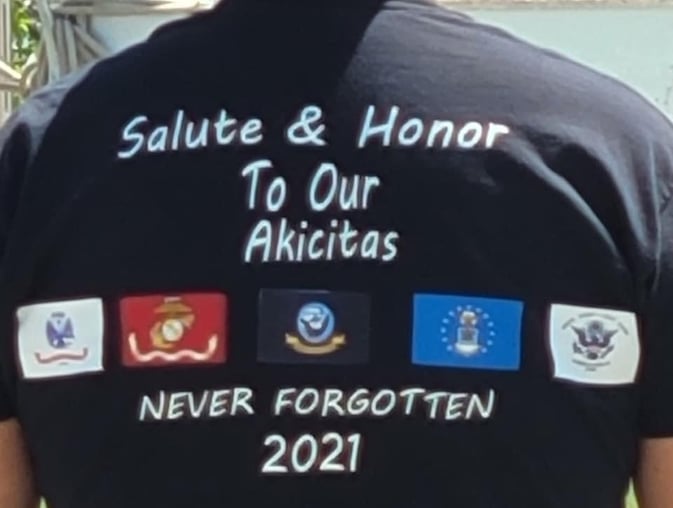 "Garret was here a year, but we are still here." The couple shared a laugh. Joe and Karen have dedicated their lives to Rock Creek, where the poverty rate is extremely high. "We do a lot to support the families," Joe shares.
Joe is very active in the American Legion. He served as commander of the American Legion Post 82. In 2020, he started a new post in Rock Creek: American Legion Post 324. For Joe Montana and his band of brothers, service to fallen U.S. veterans and members of their communities is paramount.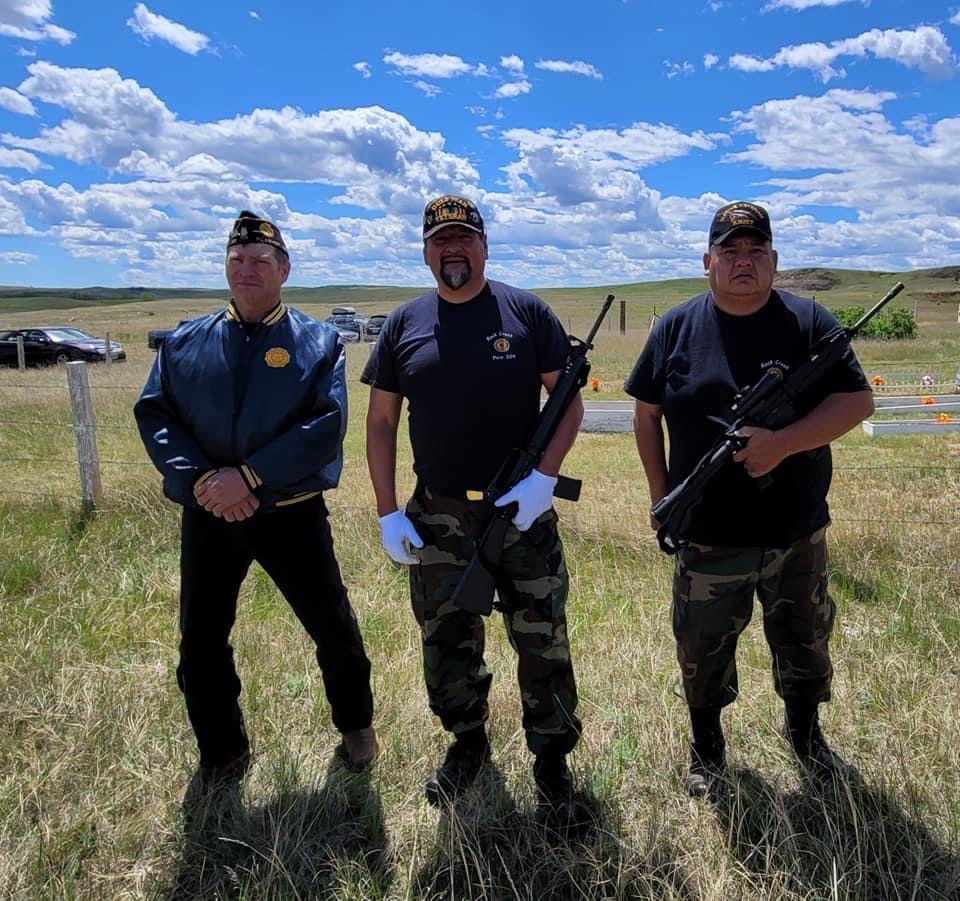 Memorial Day brings this post's most important tour of each year. The Rock Creek American Legion Post 324 and the Mathew American Horse American Legion Post 259 set out in McLaughlin City Cemetery in South Dakota on Wednesday and visited 50 cemeteries/sites before their final destination: the North Dakota State Cemetery on Monday – Memorial Day. "I have traveled to cemeteries every Memorial Day to honor our fallen Heroes since I moved here from Spokane, Washington." Each year, this remarkable tour brings so many across the reservation together.
Pilamaya to all the veterans who continue to give of themselves to assist their communities and honor their fallen brothers and sisters.