Aug 9, 2020 | Native Hope
July brought sounds of happiness and sights of joy for our team, volunteers, and communities.
We spent the past 18 weeks making new friendships and establishing valuable bonds—bonds that will extend well beyond the "COVID Era." From planes to parades, the month flew by with the mission of inspiring hope providing us fuel.
A parade for the kids
Early in the month, Melissa Johnson, director of the Boys and Girls Club in Lower Brule, contacted us about participating in an upcoming parade she envisioned. As many of you are aware, the community of Lower Brule, along with numerous other communities and reservations across the country, have been fighting COVID. Everyday life has been drastically changed, creating a deep level of uncertainty, stress, and fear to those who live in an already underserved population.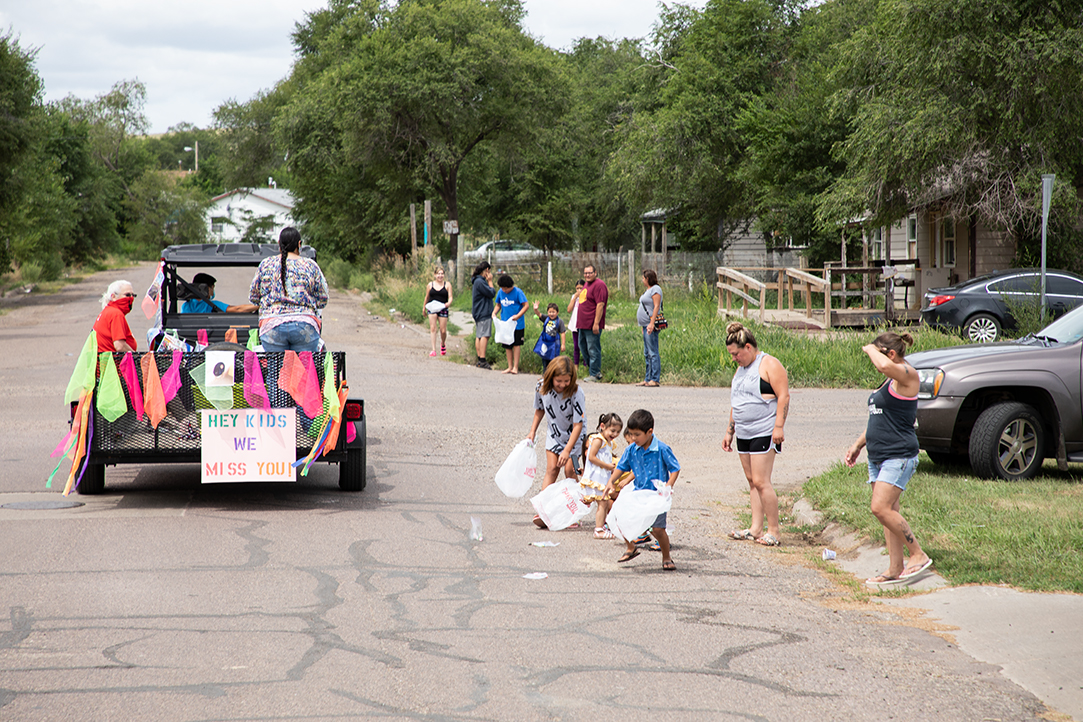 The purpose of the parade was to bring something "uplifting, positive and downright fun!" to the Lower Brule community, wrote Melissa in an invitation to Native Hope. The theme of the parade was "Hope, Love, and Faith." The Boys and Girls Club wanted to do something for their kids and parents to instill hope, love and faith—especially in this time of separation. "We would love for your program to get involved!"
When designing our float, team members, Maddy and Ashley strategized a fun and colorful float idea fitting with the theme. With colorful cut out hearts, a balloon garland, and the words, "Hope", "Love" and "Faith," the float hit the parade route with our team members distributing healthy snacks and fans to beat the heat.
"It was nice to see all the smiles on the kid's faces," said Maddy, "being able to participate in the event brought so much joy and I could tell it meant a lot to everyone, especially the kids."
We are so grateful to have shared this opportunity along with the local school, food pantry, Drug Court, Boys and Girls Club, and the Teen Center all of Lower Brule.
Eighteen weeks of unity
July provided Native Hope with ample opportunities to support relatives with food, supplies, and hope. In spite of COVID-19, our volunteers, partners, donors, and team have shown amazing resilience. We spent the past 18 weeks making new friendships and establishing valuable bonds—bonds that will extend well beyond the "COVID era."
"When you live and see the struggles in the community it is heartbreaking!" shares Melissa Johnson of the Lower Brule Boys and Girls Club and volunteer for Native Hope deliveries. "I couldn't sleep at night knowing kids would go bed hungry. The food [weekly deliveries] is important during this time as a lot of kids do not have access to healthy food…[many] parents don't have vehicles to go to buy food at a grocery store that has a variety of fresh vegetables and fruits that are affordable."
From our local merchants (Chamberlain Wholesale Grocery, Family Dollar, Sunshine Foods, Bimbo's Bakery, and Chamberlain Food Center), we have been able to purchase groceries including food, cleaning, hygiene, and baby supplies. It has been important to Native Hope to shop locally during this time, as these merchants have appreciated the much-needed commerce.
Each week, when an order was placed or we pushed our carts through the aisles of the stores, the managers thanked the team. "We appreciate the business," Jim Maxon of Chamberlain Wholesale added each time we picked up items. Not only did we purchase from them but also received donations on behalf of their businesses as well.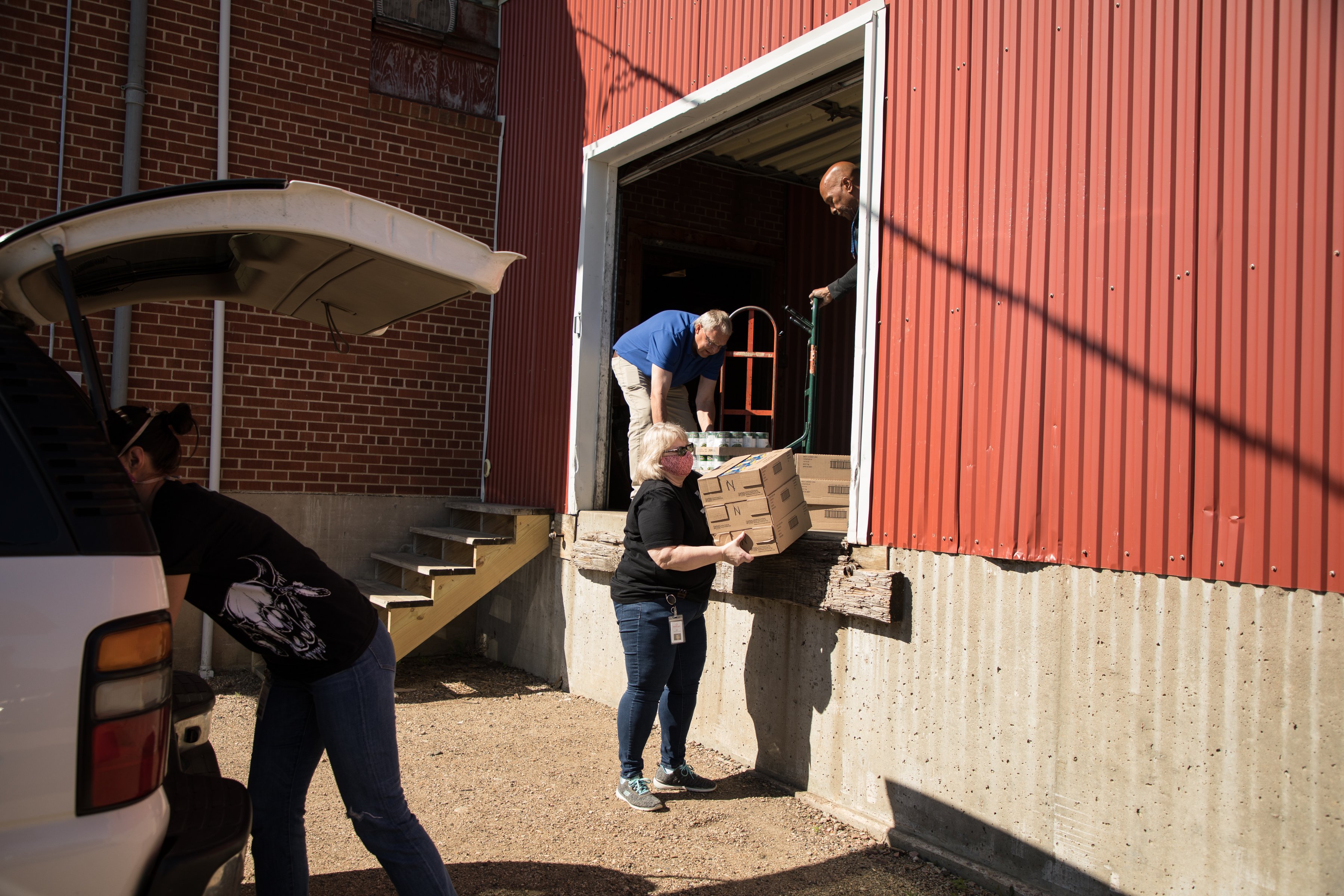 Additionally, our friends at PAZA—Tree of Life and the Antinanco Earth Arts School added over 2 tons of clothing, food, and supplies with deliveries by ground and one by air. It is such a joy to unpack the donations from their friends—all valuable contributions. They have even contributed valuable personal protective equipment which we have distributed to various entities in need of these supplies.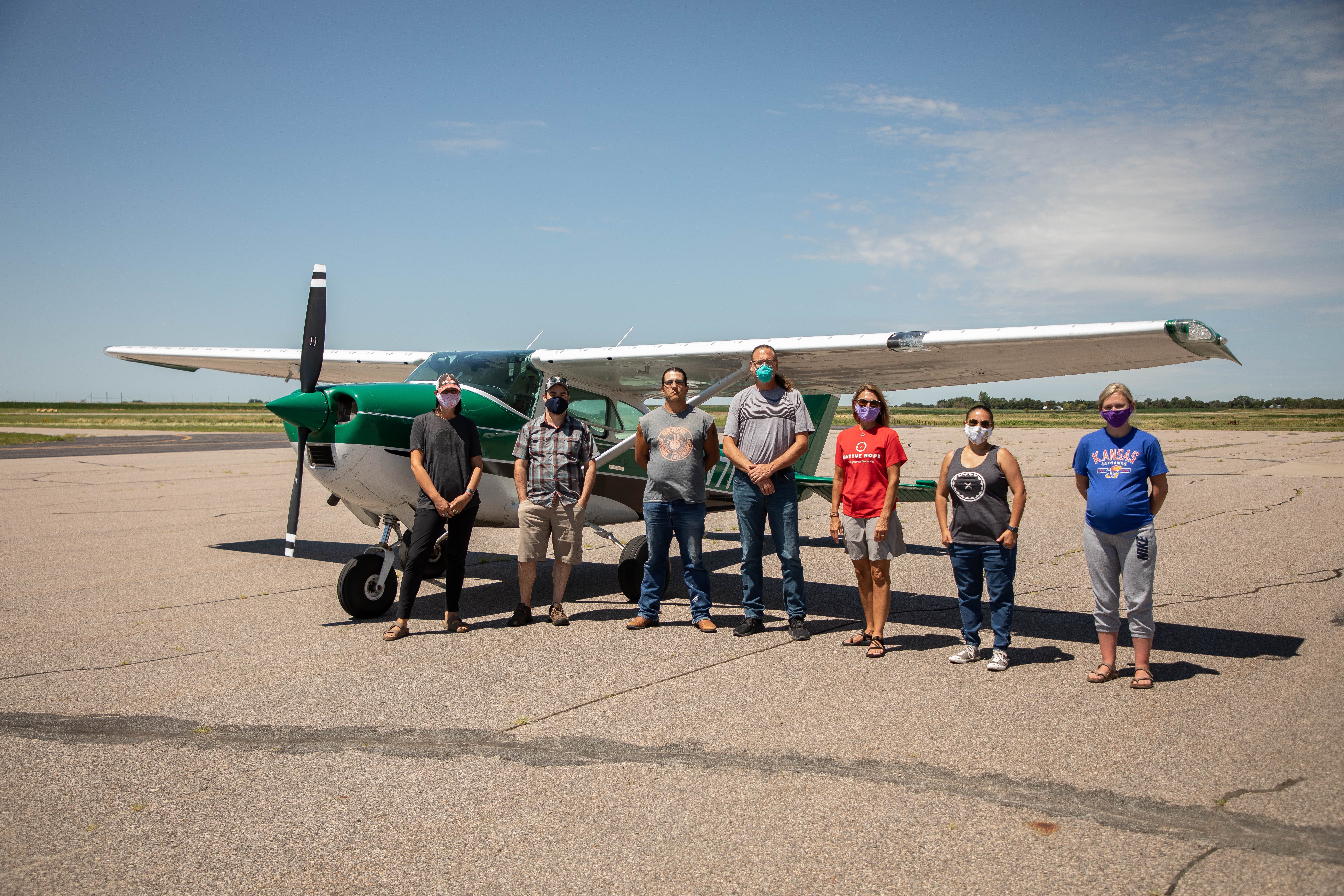 Dawn Hagger, our friend in Illinois, continues to churn out masks for Lower Brule, Crow Creek, and Chamberlain. Our communities are grateful for her skill and passion. To date, Dawn has sent us around 1,000 masks, and she is still hard at it!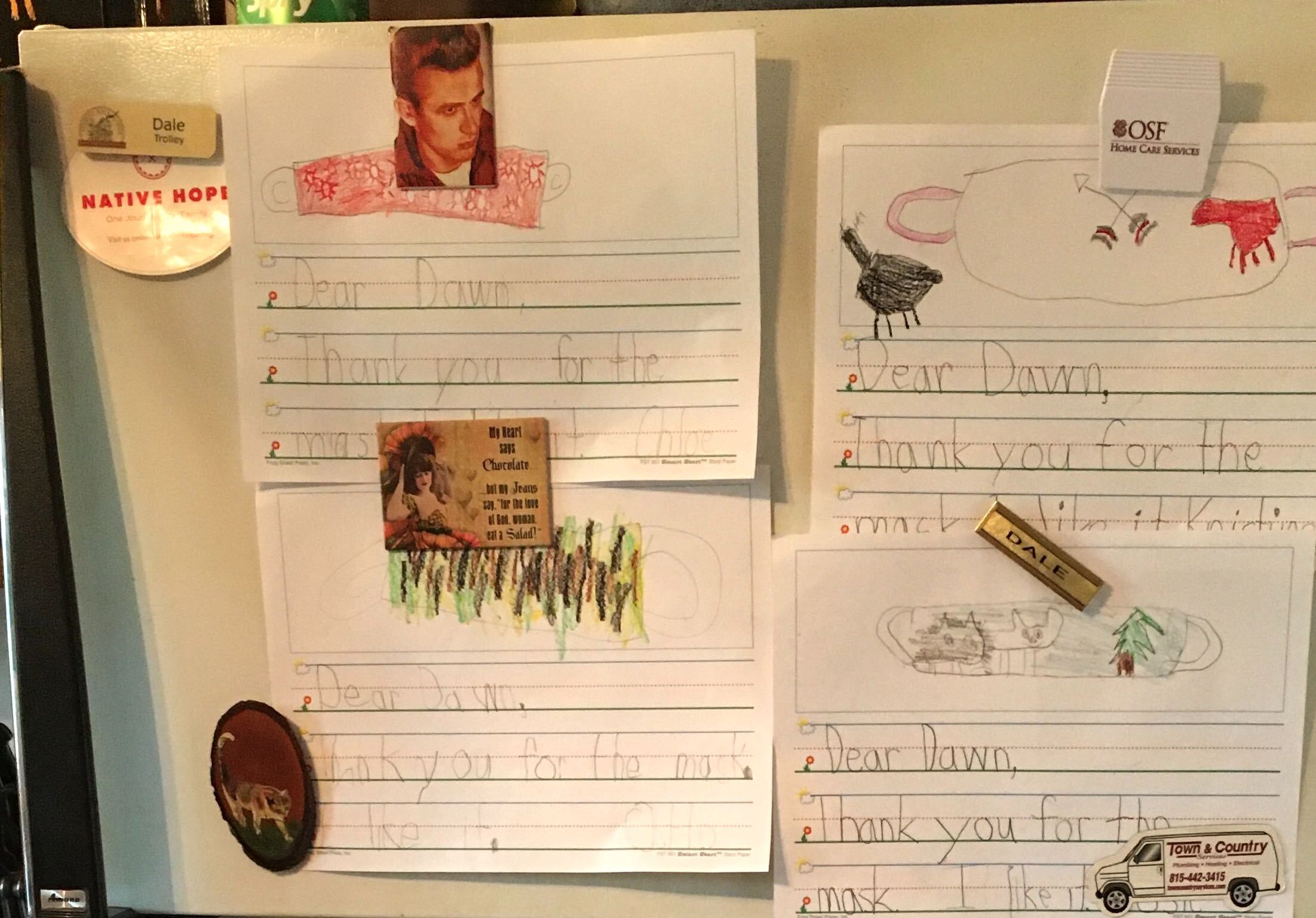 Another amazing donor, Sara Plesuk of Minot, North Dakota, sent us 150 masks to share with our friends in Pine Ridge! Wopila Tanka to both of these amazing seamstresses.
Zoom with fellows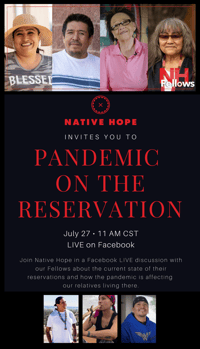 On July 28, our fellows—past and present—gathered on a Zoom call, live on Facebook, to discuss the state of their nations (Lakota, Diné, Pueblo, Hopi, and Apache). It was so nice to have them all in "one room." Also, it was fun to have a glimpse of their busy worlds: Jason at the food distribution center, Zoel on the road with water, Elva at the tribal hall, Waylon from the fitness center, and so on.
Each fellow offered an update, and all shared their hopes along with concerns. Elva talked about the loss of her friend's mother to COVID-19, which gave us a stark reminder of the dangerous times for our relatives. In spite of this virus, our fellows remain optimistic about all the good they have seen within their communities.
Many thanks to our donors
Without your support, none of this would have been possible. It is incredible to think about the power of unity and the effect it can have on others. We know that everyone has been affected by this virus and that times are tough for all; however, we can't thank you enough for sticking by our relatives in need. Your kindness is appreciated and we have the smiles to prove it!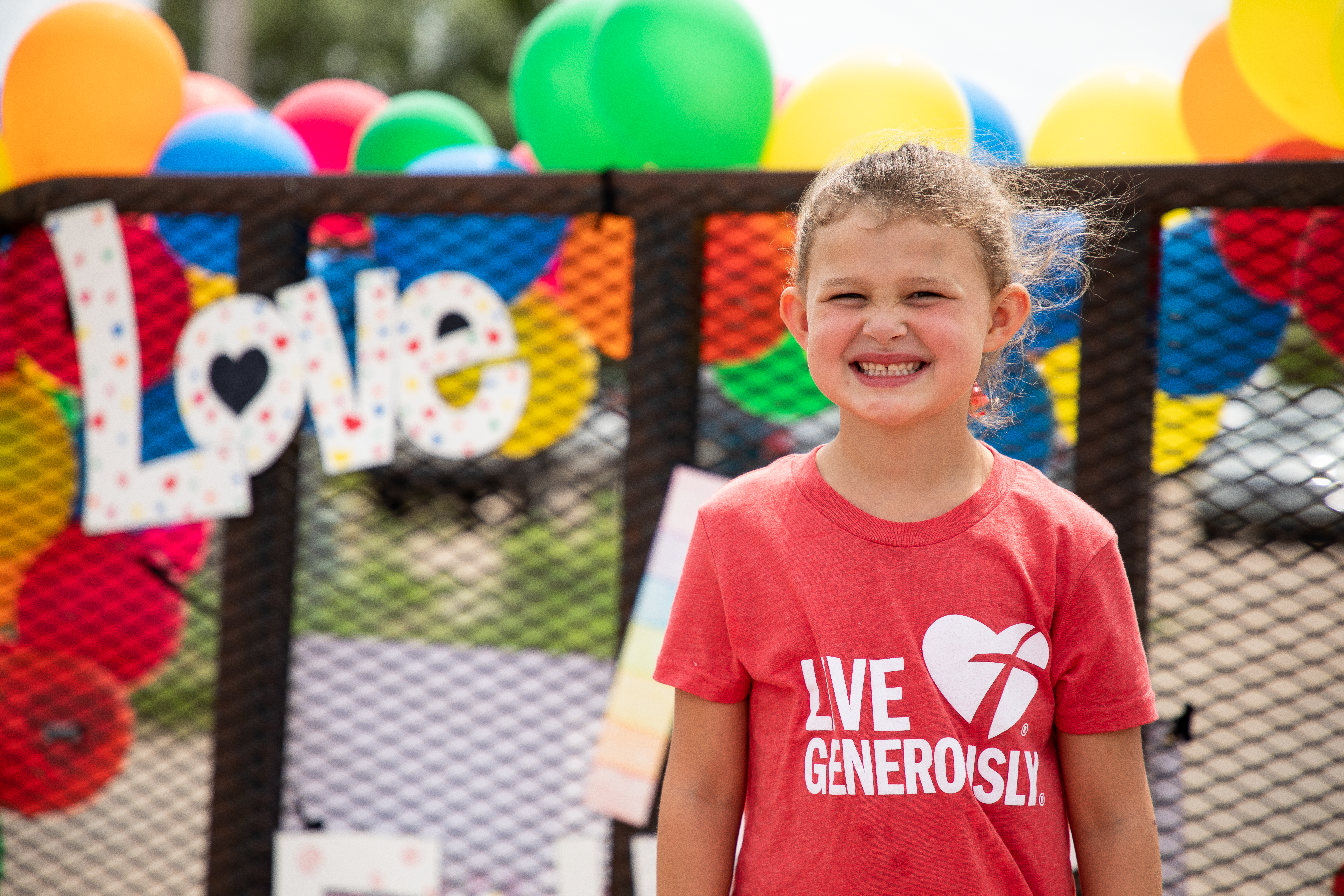 Throughout this pandemic, Native Hope continues to support those in need. We understand the spirit of giving and power of storytelling. If you are able and can contribute to our Back to
Basics outreach, chip in today.