Feb 12, 2021 | Native Hope
What does changing the course of someone's life look like? Is it possible that a simple gesture, a smile, a note, a hello can stop someone from taking his or her life? According to those who have either attempted or had suicidal ideations, the answer is "yes." When a person finds himself in a suicidal thought pattern, he is often wrestling with his emotions. He feels that he is a burden, that the world would be better without him, that no one cares.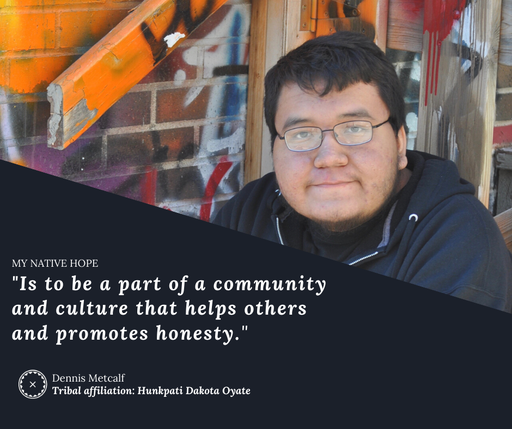 Letting people know you care is the best suicide prevention. In America, we lose 120 people a day to suicide—that means 43,800 American citizens choose to end their lives in one year's time. If this number isn't staggering
enough, the suicide epidemic disproportionately affects Indian Country. According to a
2018 Center for Disease Control [CDC] report
, American Indian/Alaska Natives [AI/AN] experience a suicide rate more than 3.5 times higher than the racial/ethnic groups with the lowest rate.
Native Americans at increased risk for suicide
Because many Native families often fall victim to suicidal risk factors such as poverty, violence, substance abuse, loss of friends/relatives to suicide, and lack of mental health care, they find themselves experiencing a rash of
suicides. This must stop. Answers must be sought. More importantly, those suffering need to know others care.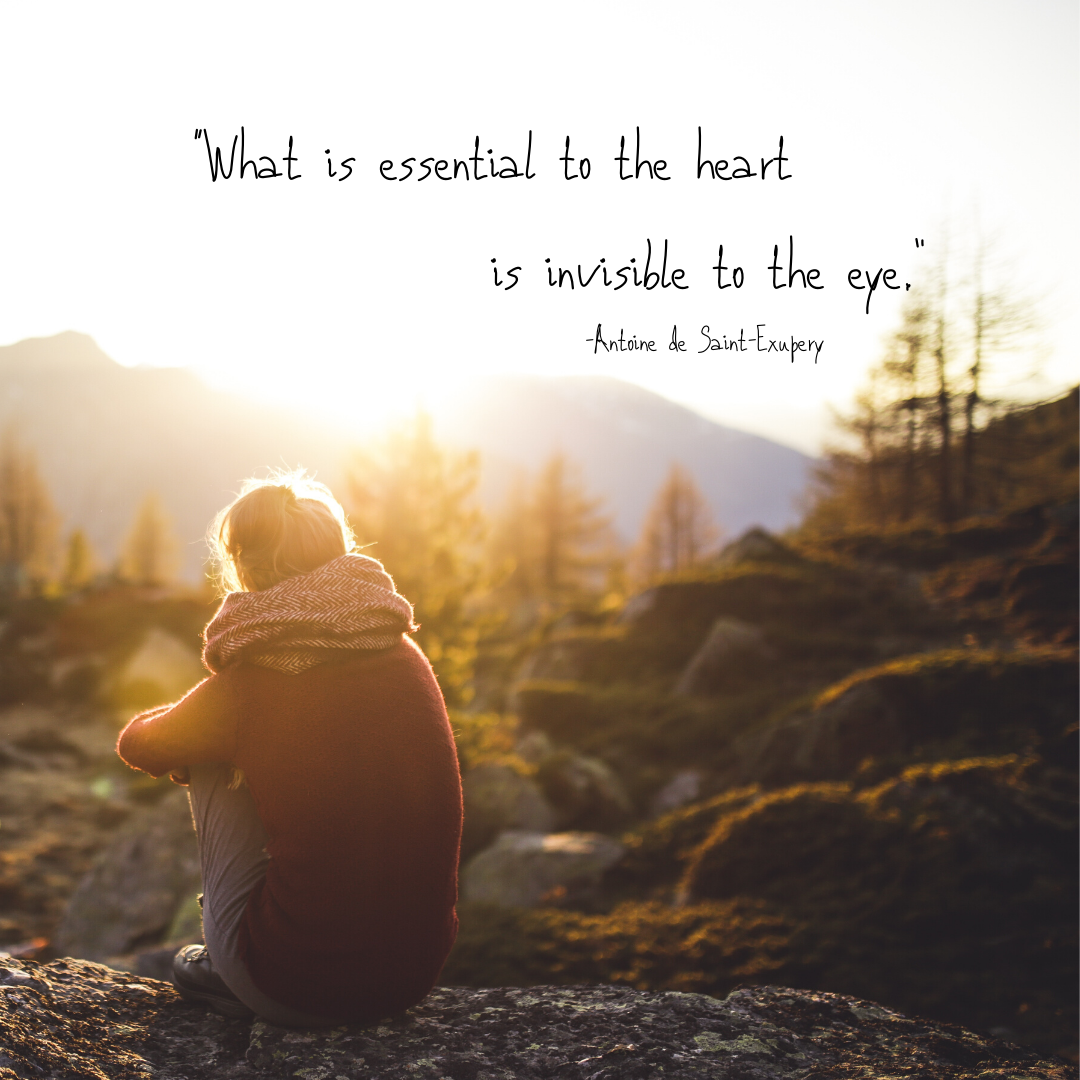 Author of
The Little Prince
Antoine de Saint-Exupery said, "What is essential to the heart is invisible to the eye." This holds true for those who suffer from suicidal thoughts. Often, they suffer alone—they need someone to reach out,
to take a moment, to care. However, too often, we can't see what is needed to make their hearts content.
Teton Saltes, Oglala Lakota and a University of New Mexico student, football player, and
mental health advocate
, spoke to a group of Santa Fe youth, in 2020, about the importance of checking in with friends: "Just a text, a snap, a knock on the door—letting them know you are there is so important." One young man from the audience reached out to Teton after the event and told him that when he heard Teton's message he cried, but he cried even harder when he realized that he had no one that would check in on him. Teton responded, "I will be that person for you because today I prayed to the creator that he would send me someone who needed me as much as I needed him."
Dennis Metcalf, a Hunkpati Dakota Oyate artist, speaks about the topic of suicide openly as once he felt it would be the only escape from his cage—"The only places I knew of were my home on the rez and school...there weren't family events...at school I didn't fit in and was picked on, and at home I suffered from abuse and neglect."
Contemplating suicide at a young age
When he first contemplated suicide, Dennis was around 10. "Everything was piling up—it intensified," he shared, so at this point he believed that maybe he was the problem. When asked how a 10-year-old looks to suicide as a
solution, he said, "Death was a theme in my life.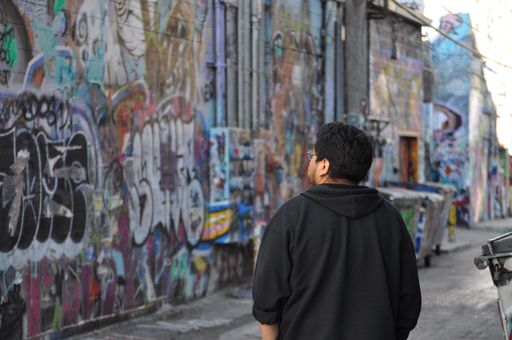 Many of my grandparents,
aunties, and uncles passed away before I was a teenager. I realized maybe
they had it right—they didn't have to deal with this [problems] anymore."
Because Dennis wanted the hurt to disappear, he turned to his father who told Dennis that if he did things right and he was good, things would be okay. "I tried and tried. I did what my dad told me to do, but regardless of how
good I did, I couldn't make the bad stuff go away."
"I tried talking about my suicidal thoughts with my sister, but she told me to 'man up,' so things were left unsaid," he remarks. In fact, Dennis decided that he just wouldn't talk at all. "I spoke maybe four words a day and was good with that—I knew that things would not change."
However, Dennis unknowingly had a group of educators who took notice of him—both of his talent and of his depression. There was growing concern for Dennis when his sister died tragically in a car accident and he seemed unaffected. He continued to come to school, continued to walk the hallway, and continued his silence.
His behavior caught the attention of students as well. Luckily, one young lady took a particular interest in saying "hello" to Dennis in the hallway. "I didn't know why she was talking to me," he shakes his head with a wry
smile. "She was part of the popular crowd—the others—not like me at all." A major turning point occurred when the girl asked him what he was doing for Christmas, and he told her he had nothing going on. "Out of the blue, she
asked me to join her family on Christmas to play games. I didn't know why she was asking ME," he said. "I thought maybe it was a prank and that people would make fun of me, but in the end, I thought, 'What the hell, what
do I have to lose.'"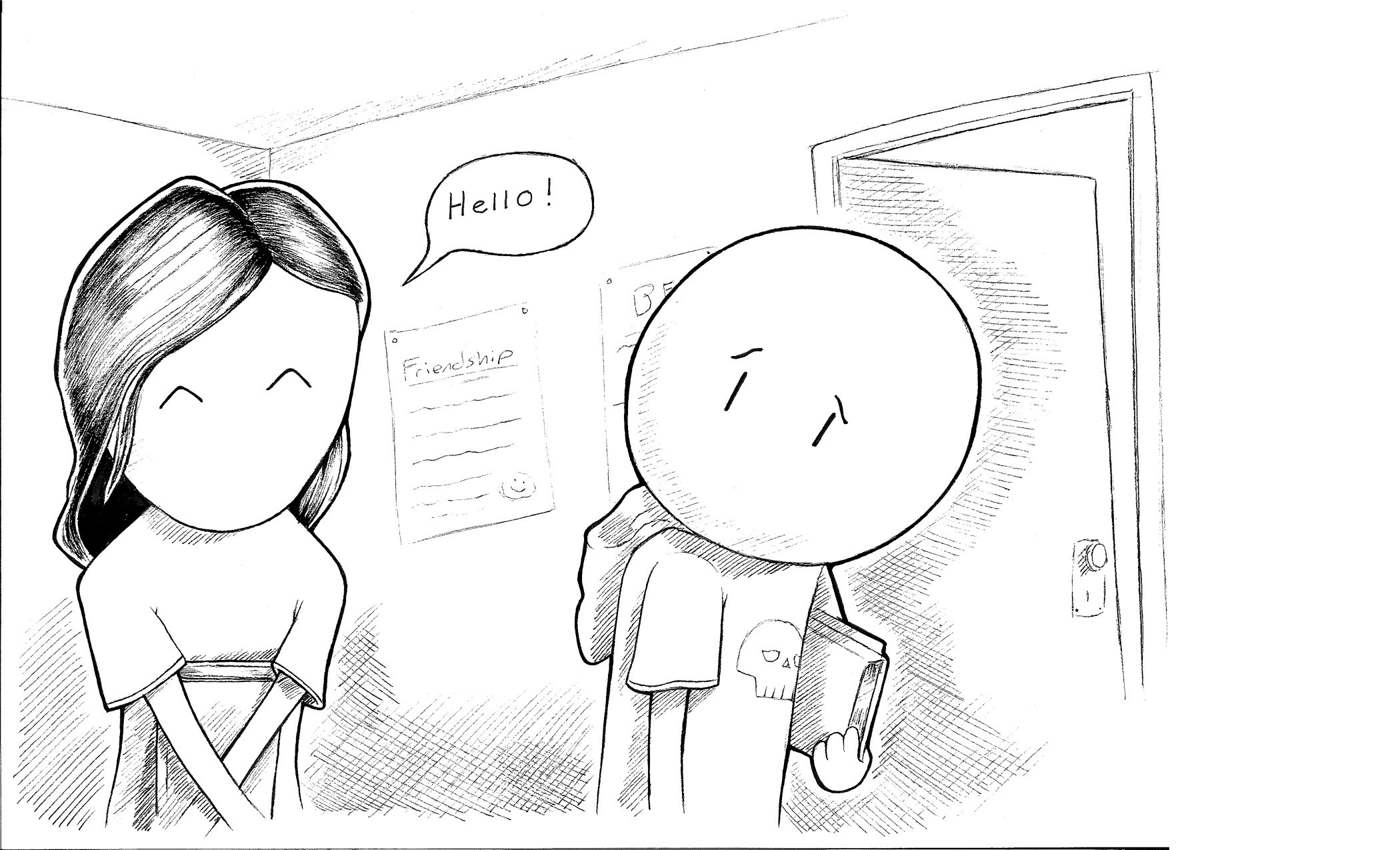 According to Dennis, that Christmas changed his direction. He took a risk and that risk gave him an opportunity to see there was more beyond the "cage" he had been living within. The friendship with the girl and her family
continued to grow and still exists today. "That Christmas will be something I will remember until I am in my eighties."
Dennis continued to take risks. He went to
Job Corps in Box Elder, SD
, where he completed not only his GED but also his Culinary Arts Certification and his high school diploma. He became president of the student association and
leader of his dorm—all things that took breaking the silence. Now, he attends the Institute of American Indian Arts in Santa Fe, NM and studies Cinematic Arts and Technology. While he has experienced success, he continues to suffer from
PTSD
and battles anxiety. But, one thing is for certain: "I wouldn't be here today if she hadn't said,
'hello.'"