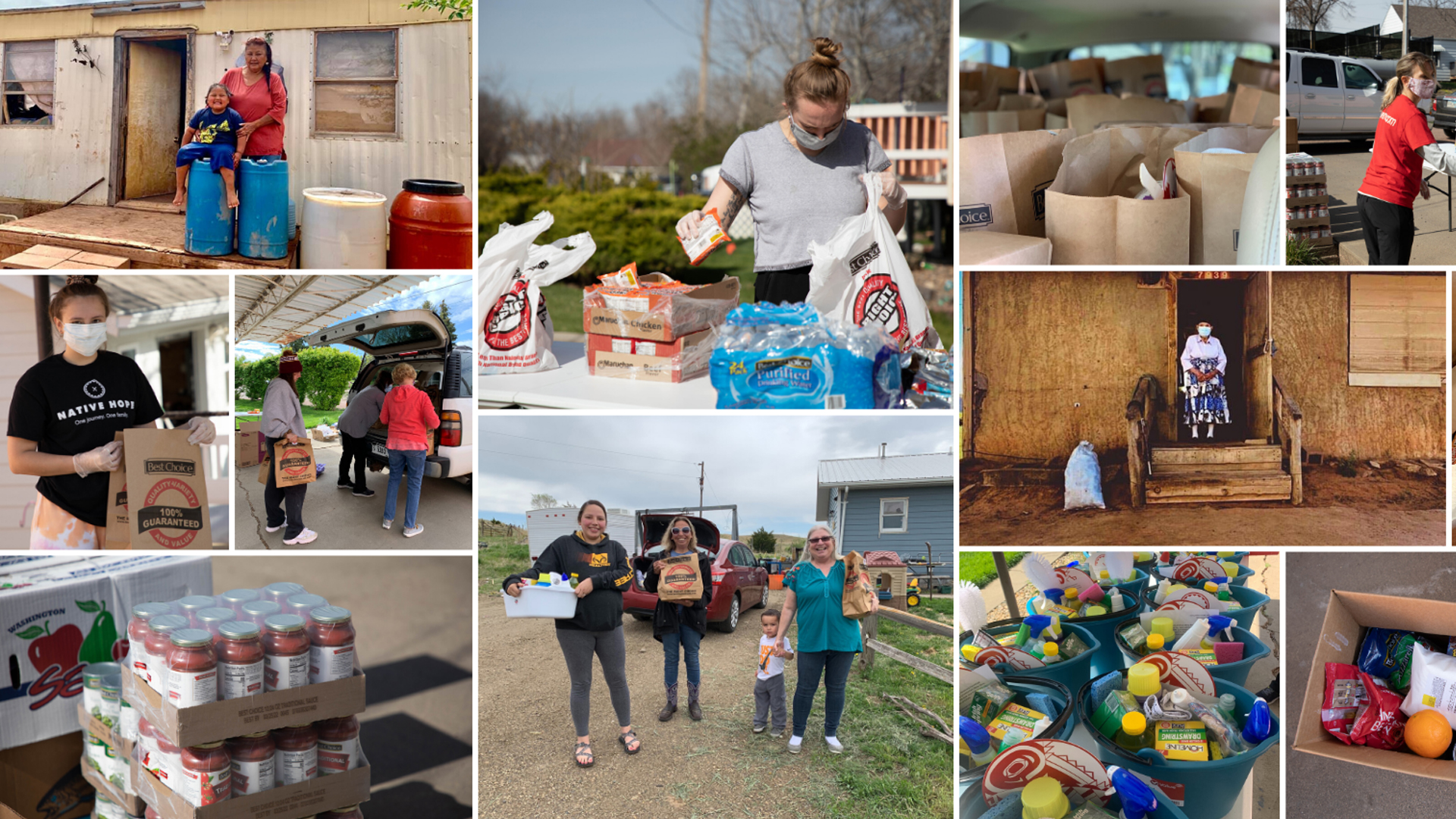 Native Hope realizes the power of unity and collaboration in making an impact in the lives of our Native American youth.
That is why we are joining forces with the #GivingTuesday movement, on December 1. Giving Tuesday has become an inspirational event, connecting diverse groups of individuals, communities, and organizations around the world for one common purpose: to celebrate and encourage giving and to bring about real change in our communities.
A pandemic like COVID-19 touches every person on the planet. In a world separated by social distancing, this unique day of uniting, is the perfect opportunity for us to come together for the voices unheard.
Native Hope is a resource helping Native communities meet their needs. We talk with community members, listen to their needs, and partner with tribal entities—in a unified effort to dismantle barriers, inspire empowerment, and give hope for a promising tomorrow.
So, for this Giving Tuesday, Give the Gift of Hope. We cannot do this without YOU. You are the reason we are able to offer help, healing, and resources to those who need them most.
As the global crisis continues, the Native communities we support need our programs more than ever. We are committed to our mission, and we are working diligently to ensure there are no gaps as we support reservation communities.
The arrival of European colonists severely impacted Native Americans. Foreign germs and illnesses attacked the people. Colonization wiped out languages along with spiritual and cultural practices. Westward expansion led to broken promises and a near genocide of the Native American people and their way of life.
Native Hope recognizes the importance of healing these historical wounds and restoring trust.
By donating and sharing on #GivingTuesday, you are part of the recovery we are helping bring to our most vulnerable relatives. Together we can heal. Be a part of the solution today and stand with Native Hope.