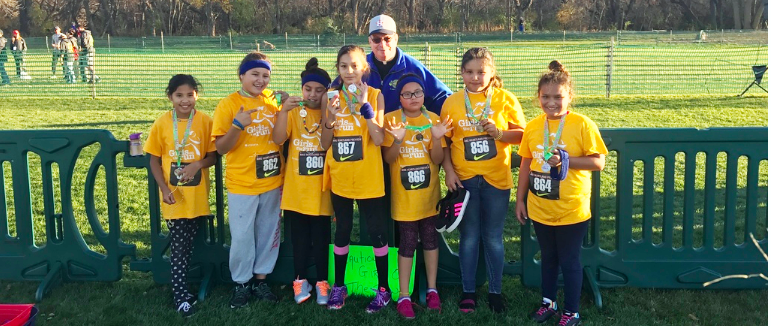 A little will and a big stride take the St. Joseph's Indian School Girls on the Run (GOTR) program across the 5K finish line!
Last Sunday, 17 girls representing six of the nine South Dakota reservations participated in the Empowering you to Be (EmBe) 5K in Sioux Falls, SD. EmBe and its signature Girls On The Run (GOTR) program work to empower young girls and promote lifelong fitness.
This fall, Native Hope sponsored a GOTR ten-week program for the St. Joseph's Indian School 4th and 5th grade girls. The program preps the girls with the skills, both mental and physical, to finish a 5K with the guidance of coaches.
After weeks of hard work and dedication, the girls, coaches, and parents from across South Dakota made up a field of over 900 runners. As the girls awaited the race, there was a sense of excitement. Some girls donned their "lap" beads on a necklace; others wore brightly colored socks, and all bore big smiles on their faces.
"Girls on the run are having fun. Girls on the run are number one!" they shouted just before the race began, then they were off.
The runners worked together with coaches and parents to complete the race. One of the seventeen girls finished the race in 26 minutes while another finished in 60 minutes – most importantly, each girl came across the finish line.
One participant held up her medal, beamed, smiled, and said, "I feel so accomplished!"
Another felt the support of her father as he joined her half way through the race and crossed the finish line with her. It was a day of joy, pride, and fulfillment for all involved.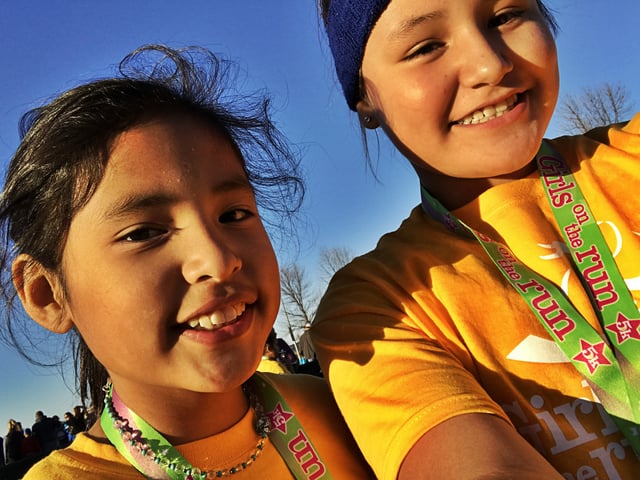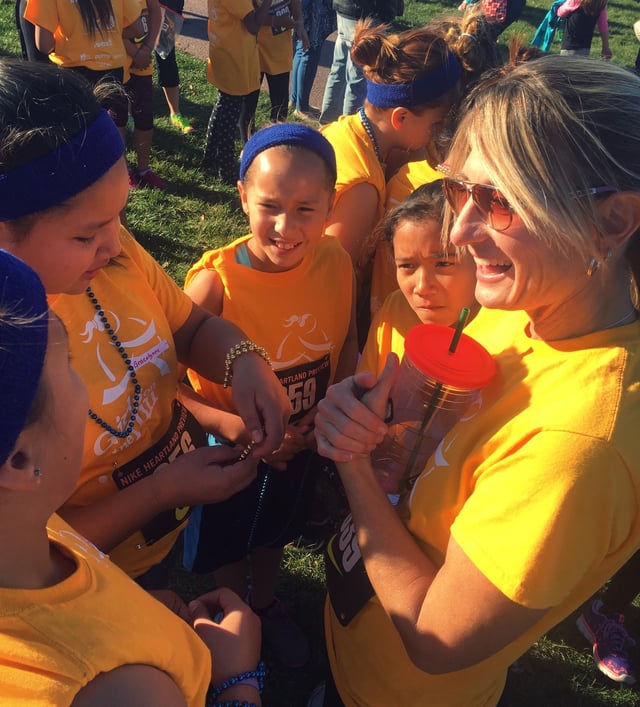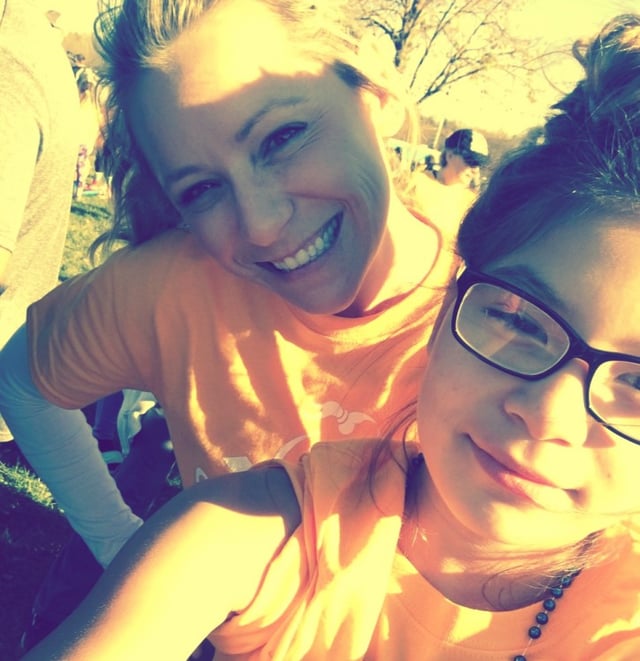 Thank you for helping Native Hope bring opportunities like Girls on the Run to our partners. 100% of your donation helps fund vital programs that prevent sex trafficking, support victims of abuse, and provide education, counseling, and housing for Native American youth.