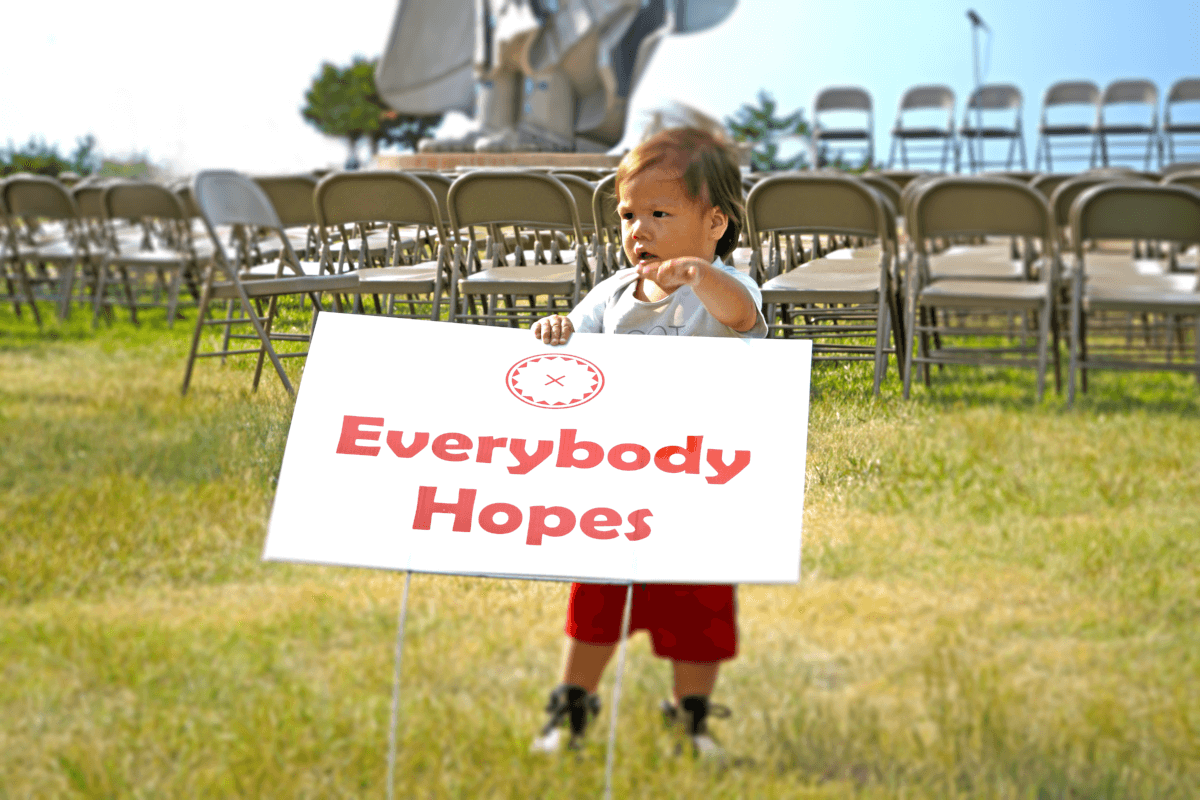 The Native Hope team has been very busy during the month of August, attending events in lots of communities in order to inspire hope for Natives, to represent Native traditions and art, and to teach Native kids about the importance of strong values and education.
Continue reading to see what our team has been up to during the month of August and be on the lookout for our "In The Field" segment at the end of each month.
Crow Creek Sioux Tribe Family Activity Day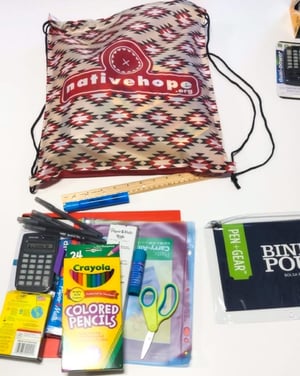 Crow Creek Sioux Tribe's Suicide Prevention Program and Native Hope are passionate about helping youth as well as families. The two organizations partnered together to have a family activity day on August 2nd. The event was very fun and had a great number of families come participate, the children and parents painted and worked on art projects of their choice for younger ages. Middle school students competed against their parents in a very fun competitive volleyball game.
"It was a great event to be a part of, families were laughing, having fun together, the parents enjoyed it just as much as the kids" says Kyal. The families all got water, snacks and each student who came received a Native Hope swag bag filled with basic school supplies.
Native Hope Ambassadors Hoop in Sioux City
Growing up, Kansas and Kyal (Native Hope Ambassadors) found their supportive community in sports. Now, the two brothers use their platform to inspire and empower the next generation.

In Sioux City, IA on August 4th, Ambassadors Kansas and Kyal made their season debut in the Great Plains Basketball Association semi-professional basketball league for Elk Soldier. Elk Soldier is primarily represented by Lakota/Dakota and Nakota men from various tribes of the Oceti Sakowin, where home games are played in Marty, SD.
Basketball is the number one sport of choice in almost every Native community. One of the best times of the year on many Native American reservations around the country is when basketball season starts. And while watching college and pro hoops is hugely popular, getting out and playing their own style called "rezball" is a source of pride for tons of kids who live on reservations.
As Native Hope Ambassadors Kansas and Kyal visit many schools to deliver messages of hope; speaking on several topics that affected them and their lives that are relatable to all who listen. The brothers, believe through sports and their platform as Ambassadors they are able to get their messages through to many kids who are coming from similar circumstances.
Kansas says, "It's fun to compete and play, but it's even better when the younger generation looks up to my brother and me for our ability to play the game and how we carry ourselves on and off the court." They encourage all youth to participate in extra-curricular activities that their school has to offer, emphasizing that education and their passions are tools to make their dreams a reality.
The big things they all have in common, however, are rich tribal cultures, histories, and traditions. And rezball, which has become another way to help keep tribal spirit and identity alive.
Lower Brule Tribal Powwow
The Annual Kul Wicasa Wacipi was held August 10-12, 2018 in Lower Brule, South Dakota. These annual gatherings are known as PowWows. A continuing tradition, they provide a way for people to meet and join in the festivities, renewing friendships and making new ones. As well as the competition dancing, there are social dances for everyone. Ambassador Kansas and Family represented Native Hope in the parade sharing with the community a simple message for all reading, "You Are Native Hope – 7th Generation".
Historically, relationships between natives and non-natives have not been an easy bridge to gap. However, Native Hope is breaking down any and all barriers in an effort to unify all colors of mankind under the sacred tree of life, the way Crazy Horse prophesied.
How is that being done? Clay Hoffman (Billy Sutton's Campaign Manager/Coordinator) organized a meeting between Governor hopeful Billy Sutton and Ambassadors Kyal and Kansas during the Lower Brule Tribal Powwow.
Sutton told the Ambassadors, "Both you and your brother are doing amazing work by telling the stories of hope and resilience in Indian Country. I wanted to meet you and thank you both for all that you do."
Crow Creek Sioux Tribe "Back 2 School Bash"
The Crow Creek Sioux Tribe hosted the annual "Back 2 School Bash" at the tribal building in Fort Thompson, SD on August 15th. The event takes place a week before the school year begins with door prizes, incentives, inflatable houses and a meal for the community. It is also a great place for students and their parents to get to know new teachers and staff who will be working with their children for the year. Native Hope believes education and lifelong learning is key to a successful, happy, purposeful life. The Ambassadors for Native Hope raffled 30 door prizes for grades 1st-8th, each door prize was a Native Hope Tribal backpack containing basic school items. Native Hope believes all children deserve a chance at a quality education.
McCrossan Boys Ranch
"McCrossan Boys Ranch in Sioux Falls is a private non-profit organization that reaches out to troubled boys between the ages of 9 to 20 who have experienced conflict in their lives. By working on values, goals, education and life skills we prepare our boys to live a balanced life outside the Ranch."
Mentor and Special Education Teacher Kari Piekarski realized that MBR served a high rate of Native American students. She also realized that most of the her students couldn't and didn't relate to anyone around the campus simply because they did not look the same, act the same, talk the same, or weren't from the same culture or environments, which had a negative effect trying to connection with one another.
At Kari's invitation, Native Hope Ambassadors, Kansas and Kyal, went to the McCrossan Boys Ranch and spent time with the boys on August 17th.
After their visit, Kari said:
"Thank you for coming out here. The boys have been talking about Kansas and Kyal all day, they definitely left an impression. We were talking in class today about all of the questions they wished they would have asked him, and all of the experiences they wished they had shared, and the similarities they had. One of the Freshman even came to me this morning, he told me he was trying to run two miles last night during track, he said he was going to give up and he thought about what Kansas, he said he was able to finish his two miles!
Honestly, last night I was thinking back to speakers we have had in the past, I was trying to figure out what the difference was between the reaction I witnessed yesterday from the boys, and other speakers when have had was, the boys were so engaged and truly touched. Besides all of the similarities he had with them, Kansas addressed them in a very different manner than others have in the past.
Rather than coming in and speaking to them about how the bad choices they have made may have put them in their current situations (speakers do say this), scolding them on how they need to stay out of trouble, and preaching on the need to turn it around (without actually giving suggestions on how), instead, Kansas recognized that it may not have been THEIR choices that have led them to where they currently are.
One of the hardest things I have witnessed in my time here is when we do an intake for a boy because he literally has nowhere/no one to go, not because of his wrong doings, but because of the choices his parents or other family members have made. I felt like for the first time, some of them finally found a person who actually could relate to them, and would also be real.
I really can't thank you [Native Hope] enough! If there are any events, meeting, or even anything you guys are looking for help with, I would love to be a part of it!"
Chamberlain Hometown Hero Event
At this event in Chamberlain, SD on August 18th, local volunteers were recognized for countless hours of service to the community, among them Native Hope Ambassadors Kyal and Kansas.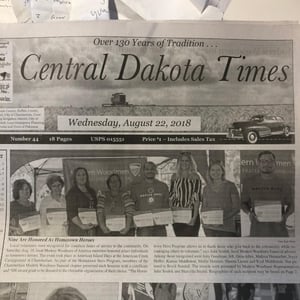 "The Hometown Hero Program allows us to thank those who give back to the community while encouraging others to volunteer," says Representative Julie Soulek.
Kansas and Kyal consider service to community as core to their belief system. Each of them has a passion for working with kids and empowering them to believe in themselves.
"It doesn't matter if they are coaching basketball or teaching others how to make a dreamcatcher - they do it with joy and a good heart," noted Trisha Burke, Director of Native Hope. "They love helping others and their innate positivity rubs off on those around them. They are not only hometown heros for Chamberlain/Lower Brule but also for many other communities across our state.
Santa Fe Indian Market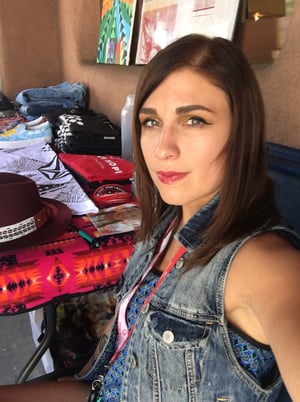 Alexis, a new intern at Native Hope, participated in Santa Fe Indian Market as an art vendor and Native Hope Ambassador on August 18th and 19th, 2018. Alexis is an alumni of the Institute of American Indian Arts in Santa Fe, New Mexico with a Bachelor of Arts degree in Indigenous Liberal Studies and a minor in Studio Arts. Alexis had a booth set up outside the Museum of Contemporary Native Arts alongside other students and alumni of the IAIA.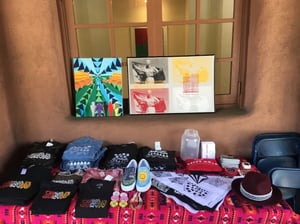 This year, 2018, was Alexis's second year as an art vendor during Santa Fe Indian Market, and second year representing IAIA as an alumni. This was Alexis's first experience as an Ambassador for Native Hope. Being an ambassador for Native Hope included; distributing flyers on the Native Hope mission and goals, collecting stories from Native voices, connecting the public to the Native Hope blog and website, and collecting Native Hope donations. Alexis was excited about the opportunity and the potential of a large outreach as the Santa Fe Indian Market attracts hundreds of thousands of visitors each year.
We love to keep you all updated on our activity in the community and to continue to inspire hope. If you'd like to support these efforts, please check out our upcoming events, share these stories on social media, and be a part of the mission to bring healing through storytelling.