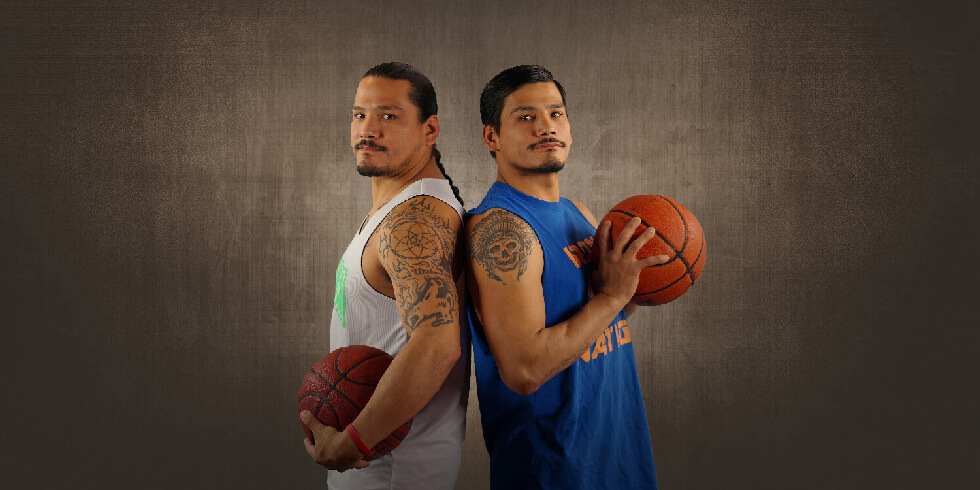 Kyal and his twin brother, Kansas, have a vision of empowering the youth of their reservation to believe in themselves. They want to encourage them to have positive self-esteem and a sense of pride. As Kyal says, "Why fit in, when you were born to stand out?"
The young brothers live in Lower Brule, South Dakota, on the Lower Brule Sioux Reservation, the smallest of nine reservations in the state. Here, The Twins, as they are called, promote the power of education, and they believe that the sport of basketball can open up an avenue to opportunities.
The power of hoops
Indian country is known for its passion for basketball, and The Twins are two of South Dakota's brightest stars. They are known not only for their skill on the court, but also for their passion to teach valuable life lessons to the youth of their reservation.
Recently, Kyal and Kansas sponsored the 1st Annual Show Me Classic Youth Basketball Tournament. The inception of the tournament arose out of a need to offer college-aged men and women the opportunity to play basketball post high school.
"Kyal and I share the same vision of promoting higher education after high school is over," relates Kansas. "We feel that if more of our people are educated, it can and will change the circumstances which we [young Native Americans] encounter in everyday life on the reservation."
The Twins approached the Lower Brule Community College with their idea to incorporate basketball into the college's offerings. They proposed that adding an athletic component to the community college would encourage reluctant students to pursue a post-secondary education.
The power of community
With the help of long-time mentor Allan Bertram of the Sanford Pentagon, an indoor arena in Sioux Falls, along with the assistance of other area sponsors like Native Hope, The Twins orchestrated a tournament for area youth. Thirty teams, 180 players, participated in the November event, which Kyal and Kansas managed from beginning to end.
In turn, The Twins gave 100 percent of the funds raised directly to the Lower Brule Community College to help pay for the various expenses of implementing a basketball program. "The college told us that there has already been a boost in enrollment," Kansas asserts.
"It's great working with people who share the same dream, vision, and goal because it makes it that much easier to accomplish! It is a blessing to be able to do it with my twin brother, Kyal, because we work together as one. Only brothers, twin brothers, like ourselves have that strong of a bond."
Native Hope believes these men are making a tremendous impact in their community, and we applaud their efforts to promote education through sport. We share the same vision of helping Native American youth grow stronger in every way possible.
Find how you can be apart of vital programs making a difference in the lives of young Native Americans.