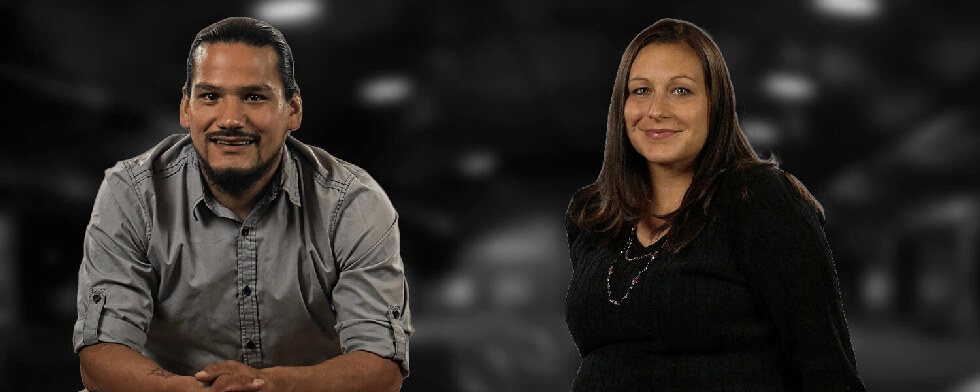 Native Hope's ambassadors, Kansas and Jaime, are part of a growing number of young Native Americans who are finding their voice and are determined to make a change. They are determined to change the way their culture is perceived. Determined to stand up for what's right and protect their elders and young children. Determined to find a way to be a part of today's society and still keep their Native American heritage alive. They come from a line of strong, courageous warriors who did everything in their power to carry on their traditions and way of life.
Watch this video of Kansas and Jaime as they talk about their culture—and debunk negative stereotypes of Native Americans.
Meet Our Ambassador: Kansas
Kansas is an enrolled member of the Lower Brule Sioux Tribe in South Dakota. He comes from the Middletent Family and the Spotted Hawk Family. He has been personally affected by suicide on too many occasions, with family members and some of his closest friends taking their own lives. Kansas shares his story of growing up in a broken home with drugs, alcohol, and abuse. He also reveals how he found strength to break out of the cycle of abuse and change the outcome of his future and the future of his family.
Kansas now works with various organizations within his community to bring awareness and prevention and to promote the importance and value of education within the Native American community. Crazy Horse, a Lakota warrior, spoke about a powerful seventh generation of Natives who would be a blessing to a lost world. Kansas is part of that generation—a generation who is standing up for what is right, for their people, and for their future. He is using his voice and his story to restore hope back to his community so that they may flourish the way their ancestors envisioned.
Meet Our Ambassador: Jaime
Jaime is an enrolled member of the Standing Rock Sioux Tribe. As a teenager, she was a victim of rape and fell heavily into meth addiction. As a result of her abuse and meth addiction, her life spun out of control, hitting rock bottom when she found herself in jail and losing custody of her two boys for a 10-month period. While in jail, she found out she was pregnant with her third boy. That was her turning point. Upon her release from jail and treatment, Jaime vowed to never go down that road of destruction again. She pursued and obtained her bachelor's degree in behavioral science then her master's degree in addiction studies.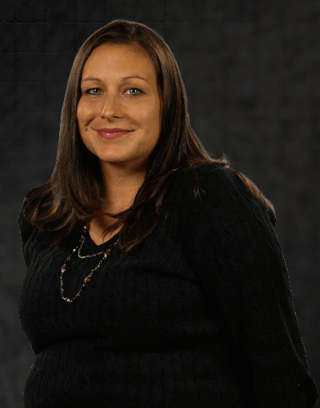 Jaime is now a counselor on the Crow Creek Indian Reservation in Fort Thompson, South Dakota, along with being a Native Hope ambassador. She uses her life experiences to give hope back to Native Americans and to help them overcome their problems. Jaime is a role model throughout Indian Country.
Download our media kit to learn more about Native Hope.
Native Hope is excited about the impact our ambassador's program is having on our audiences. Following a Native Hope presentation, one middle school principal said, "Native Hope was a powerful and moving insight into the challenges and possibilities of life on the reservation. Native Hope's ambassador provided gut-wrenching and moving personal narrative that captivated over 600 middle school students from beginning to end. While the message of Native Hope definitely resonated with all of our students, it was especially empowering to our Native American students, giving inspiration and hope to a voice not always heard."
Another testimony states:
"I had the opportunity to hear Native Hope's ambassador speak, and I have had a hard time getting their message off my mind. Native Hope is a mission that we all need to get behind. The truths they speak of are unimaginable, and their mission is strong and deserving of support which can come in many ways: financial, in-kind donations, and simply sharing their information and creating awareness. I was touched by the message of 'Hope' provided by the team involved in Native Hope and will do what I can to help this lifesaving mission." (The Resource Development Director of the Boys and Girls Club of the Sioux Empire)
In our blog, Native Hope will be sharing more of the inspiring stories from Kansas and Jamie. If, however, you are interested in one of our ambassadors speaking in person at your school, conference, forum, or other event, please contact us or click on the box below. Native Hope is determined to give a voice to a generation of Native Americans seeking to make an impact in their communities.