Domestic violence casts a broad shadow over America's reservations. In fact, the lives of people living there are being destroyed by unyielding violence and trauma. Many Native American women and children are the victims of this violence. Andrea is one such woman. Her story has inspired us to become an advocate for others like her.
A lasting impression
According to the U.S. Department of Justice, one in three Native American women have been raped, and three in five will experience domestic violence. These women are 2.5 times more likely to experience sexual assault than any other American women.
Statistics show that tribal communities face violent crime at per capita rates more than twice those of the United States resident population.
A statistic that is equally disturbing is that one in four Native children are exposed to some form of family violence in their lifetime. And most of these children become victims themselves.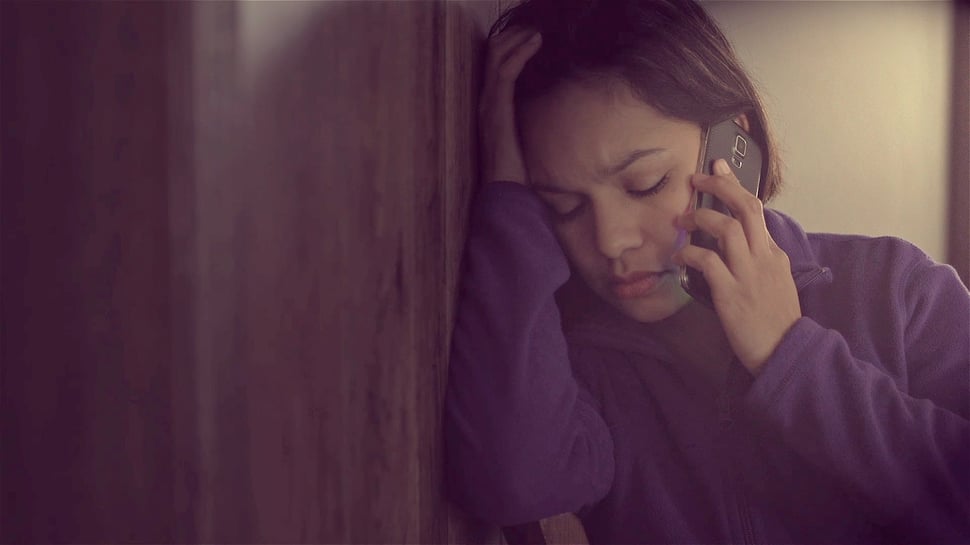 Effects of violence and abuse
Witnessing or experiencing violence in the home affects self esteem, promotes substance abuse, and makes it more likely that victims will become abusers. Thus, the cycle continues.
These victims experience post-traumatic stress disorder that is similar to those returning from war.
In fact, they are fighting a war on a daily basis, and they are losing.
This violence and its effects are so devastating that Native Americans are twice as likely as any other race in our country to die before the age of 24.
Overcoming the silence
Most of these victims are women and children who suffer in silence.
They are afraid to speak.
Andrea knows how this feels: hiding behind the mask, feeling ashamed, holding back the tears, and fighting to stay focused.
"It was hard to be enthusiastic," she shares. "Normally, I am vibrant...it was impossible."
Domestic abuse wears on the victims. "I blamed myself for continuing to put up with the abuse," she recalls. "He tore me down.…'You're the reason,' he'd say." For these victims, there is seemingly no way out—no quiet exit.
As a result of this abuse, Andrea explains that she still doesn't know how to accept a compliment. "I am hard on myself when I don't need to be," she says.
The battle for Andrea to overcome her silence was an everyday ordeal. She wanted to tell others, but she was scared of what her abuser might do. And, of course, she was confused by the constant apologies he offered: "I didn't mean to do it, baby. I love you."
Armed for battle
Native Hope envisions women and children armed with the knowledge that they are not alone in this fight.
"Hearing others was like a force," says Andrea, reflecting on the moment she listened to advocates share their stories. She told herself, "I have to do this."
"When I finally told others, it felt like I was reliving it, but now I feel relief. I can finally let go. It was like in a movie or a commercial...a scene where everything is grey, and after I told my secret, the world had color again," Andrea nods as she contemplates the feeling.
At Native Hope, we want others to feel that color. The color that comes after the darkness. The illumination that victory brings.
Native Hope is determined to empower victims of domestic violence with the choice to use their voices to raise awareness. We want to defeat domestic violence in order to ensure bright futures for Native Americans of all ages.