Feb 6, 2018 | Terry Woster
Recently, Native Hope was recognized by the South Dakota Hall of Fame for it's excellence in addressing the trials and struggles many young Native Americans are facing today. Terry Woster, retired journalist and native of South Dakota, submitted the following letter of recommendation to the South Dakota Hall of Fame who strives to champion and acknowledge a culture of excellence within the state.
Terry Woster champions Native Hope's achievements
Children are the future, and hope is the foundation of real change, says Native Hope, a Chamberlain-based, non-profit group whose mission is to empower young Native Americans by funding programs that "provide education, protect at-risk young and honor cultural heritage." Already, representatives of the recently formed organization have been involved in programs to support victims of abuse, to provide counseling and housing for Native youth and to raise awareness of the growing problem of sex trafficking.
In a high-visibility initiative, Native Hope attended the annual Sturgis Motorcycle Rally last August, speaking with and video-taping rally-goers as they learned of the incidence of sex trafficking, particularly in South Dakota. Organization leaders say that statistics show 40 percent of all sex-trafficking victims in South Dakota are Native American children between the ages of 12 and 15. Bringing hope to seemingly hopeless situations – not only sex trafficking but also physical abuse, teen suicide and drug and alcohol use – is an important role for Native Hope. The mission of Native Hope - and the hard work being done by its staff, young leaders and others – can create a feeling of hope in a new generation of Native American young people, encouraging them to strive for excellence in their own lives and to become part of a larger culture of excellence for all of South Dakota.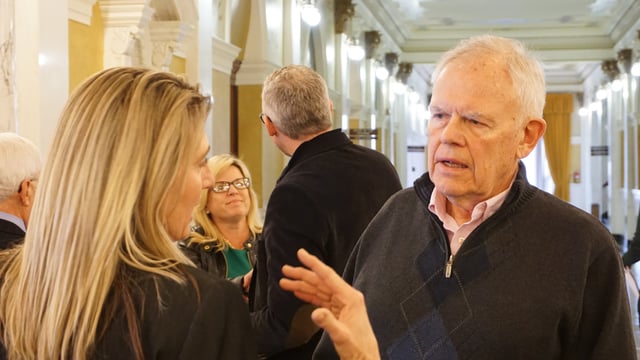 The organization has created the Native Hope Leaders' Society, a group of young Native Americans who meet monthly for conversations aimed at empowering their group to make a difference in their communities and tribes. Strong young leaders can be a source of hope and inspiration for other young people. Native Hope's ambassador program is providing speakers for schools, community and civic groups and venues where opportunities exist to raise awareness of Native American issues, challenges and successes.
Ambassadors are part of a growing number of young Native Americans who are finding their voice and are determined to make a change. They are determined to change the way their culture is perceived. Determined to stand up for what's right and protect their elders and young children. Determined to find a way to be a part of today's society and still keep their Native American heritage alive. They come from a line of strong, courageous warriors who did everything in their power to carry on their traditions and way of life.
Native Hope emphasizes an online and social-media presence, recognition of the communication methods favored almost exclusively by today's young people of all cultures. In that same spirit, the organization is open to changing directions as necessary to meet changing needs and opportunities within the Native American generation of young people. The group pledges that 100 percent of public donations go directly to specific programs. Current partners to Native Hope as grant funds are Sacred Heart Center of Eagle Butte (for playground equipment), St. Joseph's Indian School in Chamberlain (EMBE program for girls and senior suitcases for college), Wiconi Wawokiya (security entry for a new sex trafficking victims' shelter) and CASA (training for advocates.)
Native Hope intends to continue to form partnerships and to collaborate with other organizations that work toward dismantling barriers for Native Americans.